The Best Sandpaper Storage Station Plans. PERIOD.
The new 4.1 EDITION of these plans are the best plans yet!  We continuously update these plans to make sure they are the best on the Internet. Plans include both Inches and Millimeters to support builders worldwide!
Learn More
Buy Now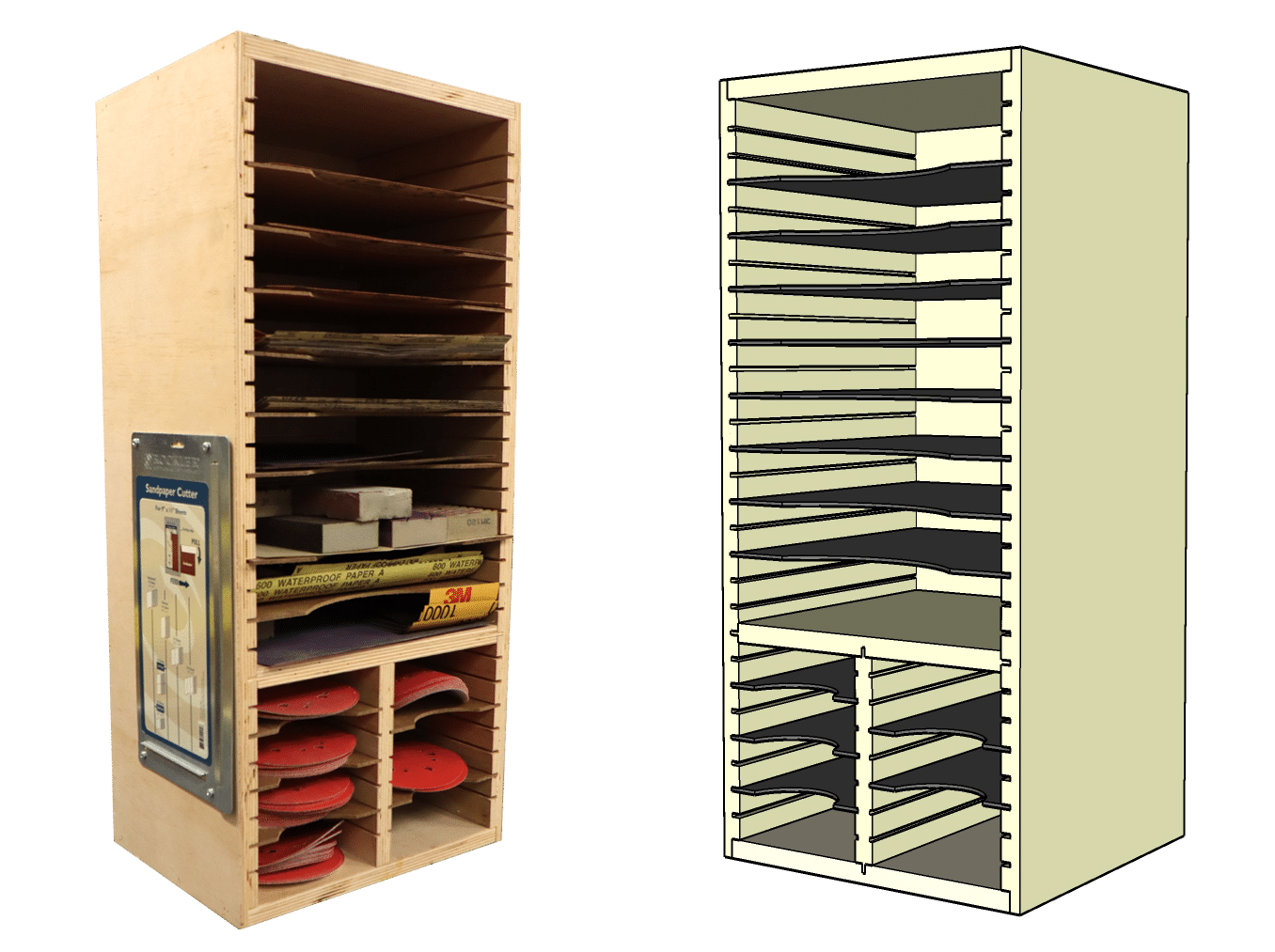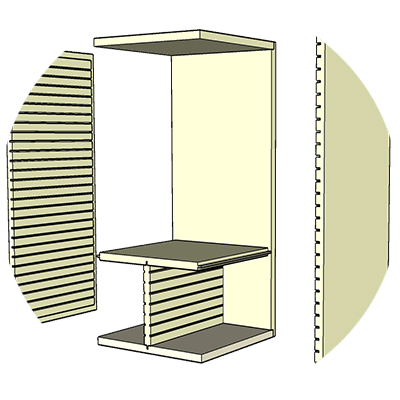 Layouts and Cutting Guides
Easy to follow cutting guides to help you make quick work of the panels and components.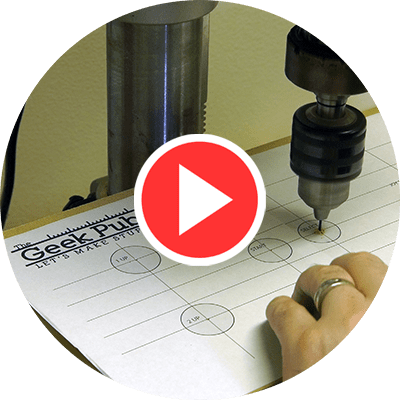 Tutorial Videos
Watch our step-by-step assembly videos, with helpful tips and tricks for each section of the project. We make it easy!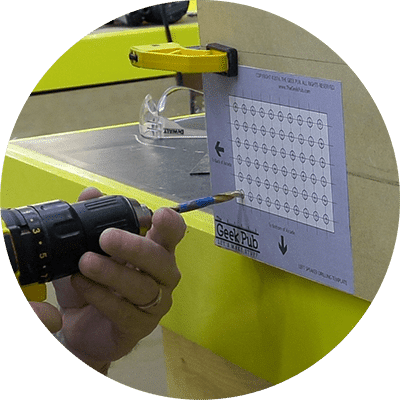 PRINTABLE PLANS
A full set of printable plans are included to make building your arcade super simple!
Our sandpaper storage station plans provide many unique features over the so called "free" plans you'll find all over the internet. With our plans you get options for customizing the station to your personal preferences! 

Customizable Options
Build it to suit your needs.

Printable GUIDE
Take the plans to your shop on paper.

Parts Lists
We provide a complete list of component options and where to buy them.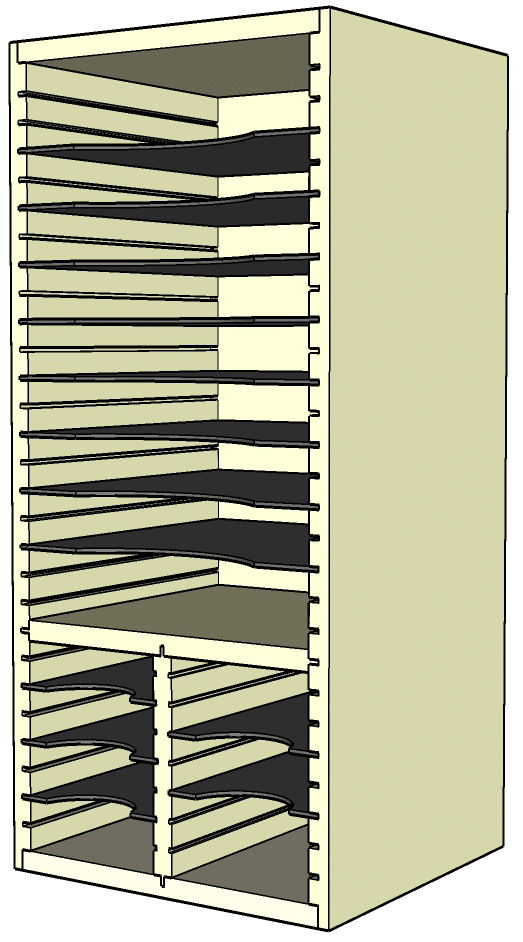 BUILD VIDEO
Watch our complete build video to guide you through the process.

Lifetime Updates
We continually update our plans with customer feedback!

SKETCHUP
Includes access to the fully componentized Sketchup file to make modification to the design.
CAD/Sketchup Files Included
We include the complete SketchUp file that you can use the re-size tool within SketchUp to easily, resize, remove, make modifications to any section of the sandpaper storage station.  The sky is the limit. Unleash your creativity!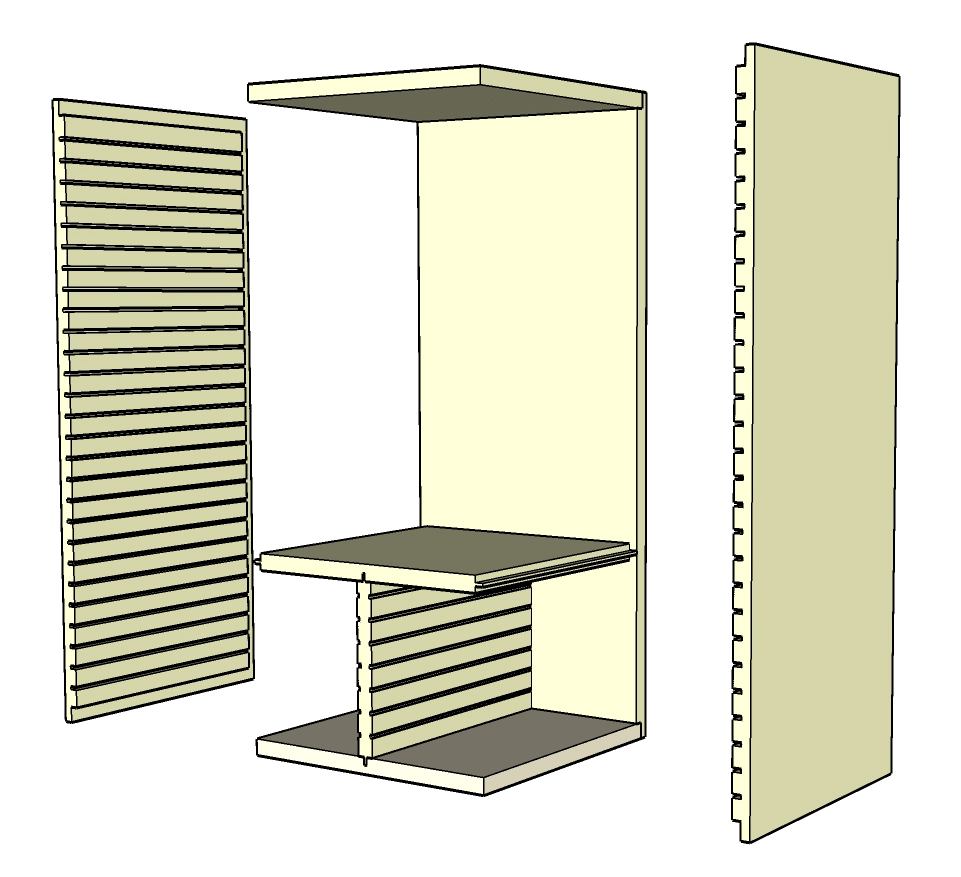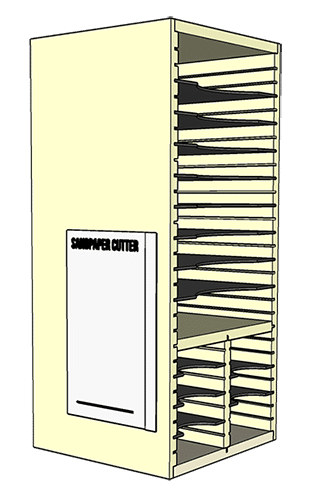 Access to Lifetime Updates
Get the SANDPAPER STORAGE STATION Plans Now
Having a solid solution for sandpaper storage in your shop will make all of your projects go smoother!