The Best Bartop Arcade Cabinet Plans. PERIOD.
The all new V7.0 EDITION of these plans are the best plans yet!  We continuously update these plans to make sure they are the best on the Internet. Plan include both Inches and Millimeters to support bartop arcade builders worldwide!
Learn More
Buy Now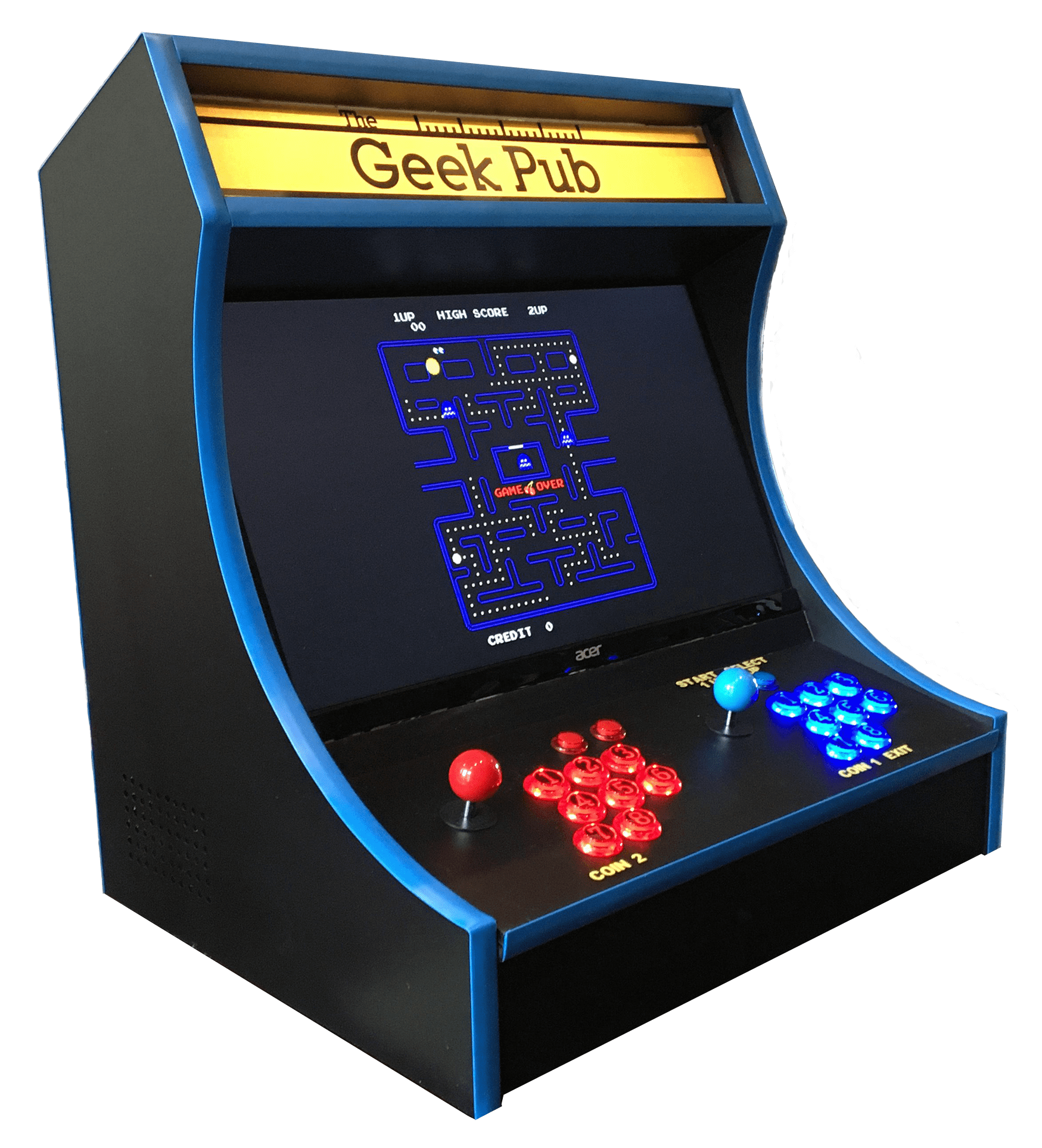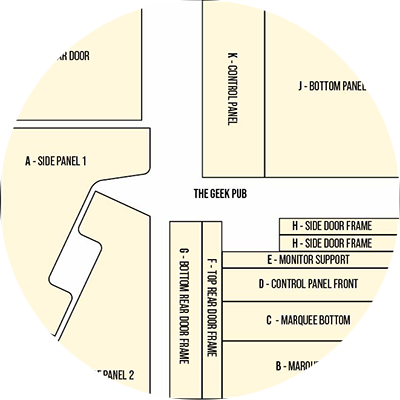 Layouts and Cutting Guides
Easy to follow cutting guides with printable templates to help you make quick work of the panels and components.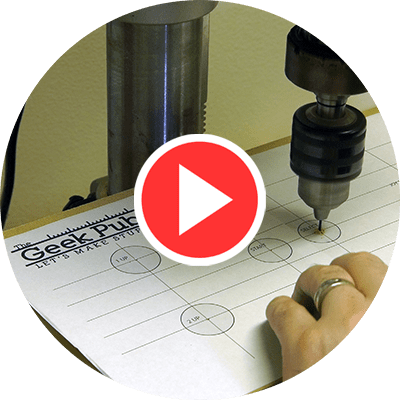 Tutorial Videos
Watch our step-by-step assembly videos, with helpful tips and tricks for each section of the project. We make it easy!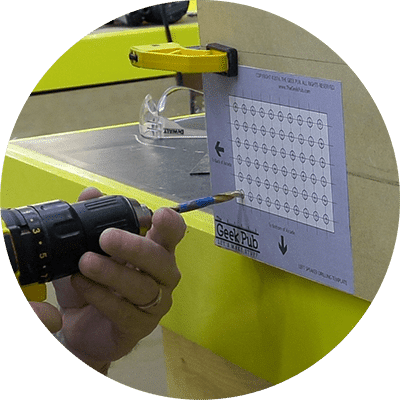 Drilling Templates
A full set of printable "glue & stick" templates are included to make building your arcade super simple!
Our bartop arcade plans provide many unique features over the so called "free" plans you'll find all over the internet. With our plans you get options for customizing the bartop arcade cabinet to your preferences. This includes options for a single player or two player control panel, USB ports, and much more!

Cut and Stick Templates
Cut and stick templates for the side panels, control panels, and many other components.

Amazing Artwork
Access to amazing artwork from multiple sources.

Parts Lists
We provide a complete list of component options and where to buy them.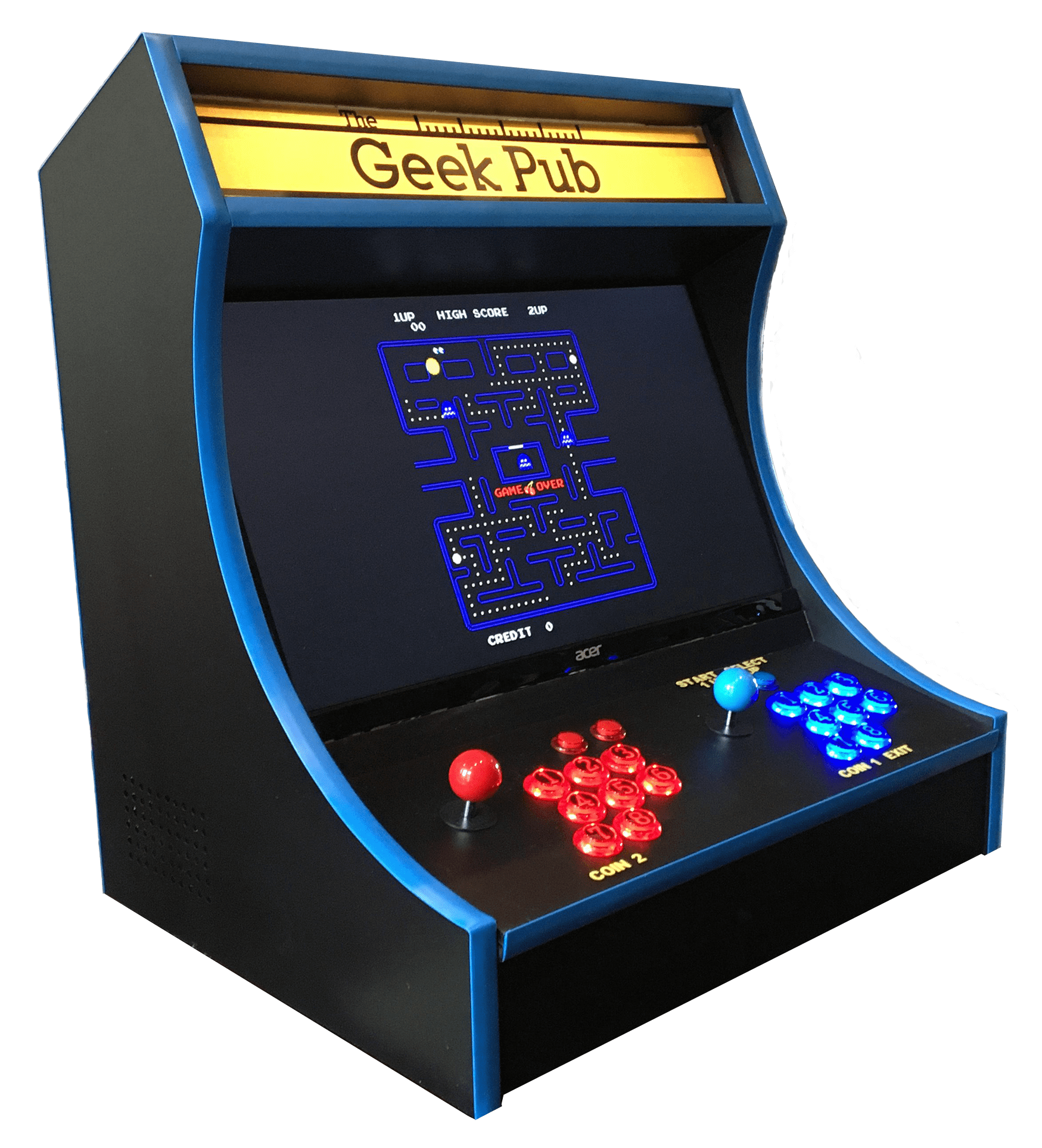 USB Ports
Add USB ports to support Nintendo and other console controllers with your arcade!

Cooling Fan
Optional exhaust fan to keep your arcade running cool!

T-Molding
Option to use T-Molding for that awesome retro style.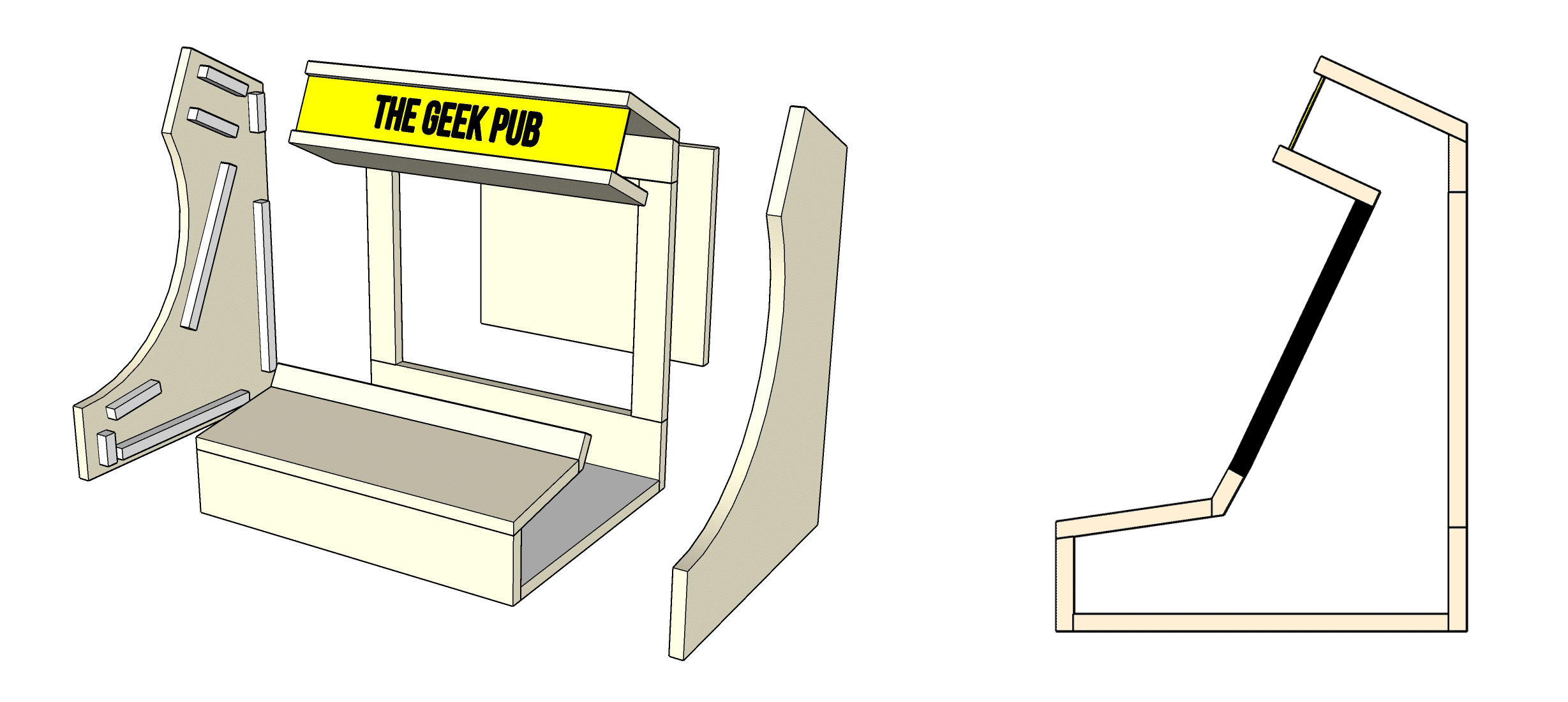 With our V5.0 plans, we now include multiple customization options. Including numerous side panel design choices! Pick the one that fits your style! 
And for those that want even more options, we include the complete SketchUp file that you can use the re-size tool within SketchUp to easily, resize, remove, make modifications to any section of the cabinet.  The sky is the limit. Unleash your creativity!
Our plans come in both Imperial (inches) and Metric (millimeters) versions so that arcade builders worldwide can enjoy building their bartop arcade cabinet without the struggles of doing conversions. All of the components in our parts list are available in in either 120v or 220v to suit your local power availability.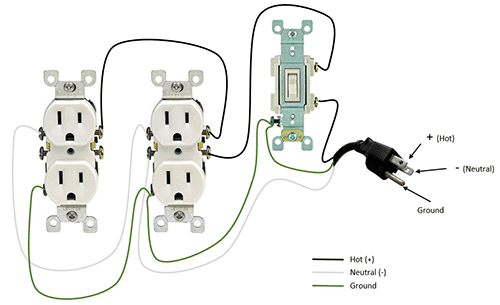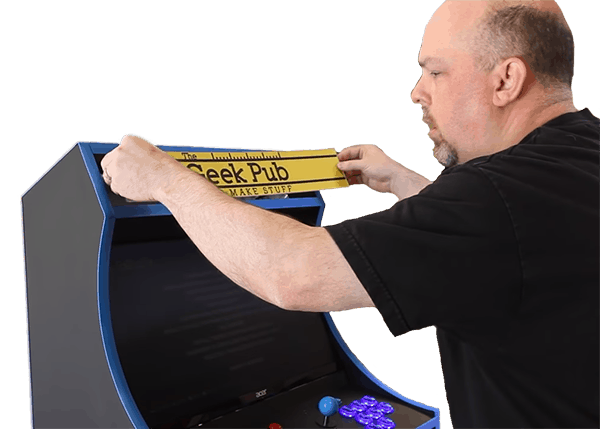 Access to Lifetime Updates
Thousands of Happy Customers
Our many happy customers have made their bartop arcade cabinets their own by customizing them to their own unique style and taste.  Check out just a few of the awesome builds our customers have shared with us!
Our plans are the best on the internet.  Guaranteed.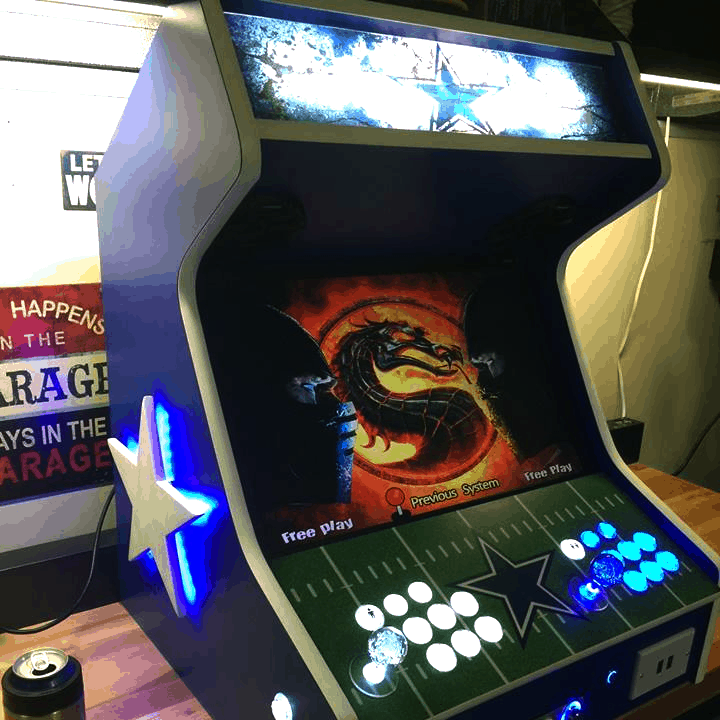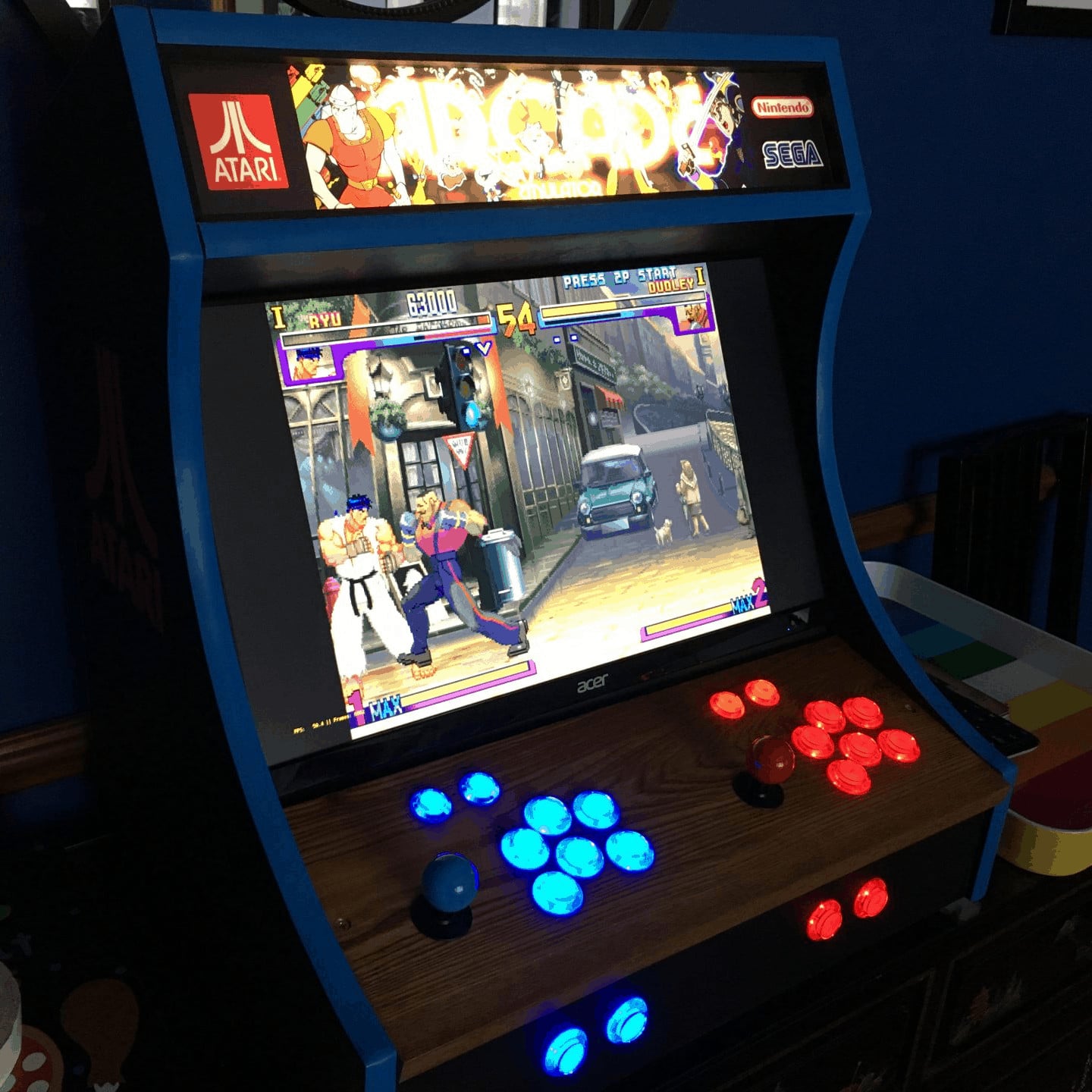 Get the Complete Bartop Arcade Plans Now
Get ready to have such an awesome time replaying all of your favorite arcade games from the past and reminiscing old times with friends! Having your own Bartop arcade in your game room, bar, or dorm room will make everyone think you are awesome! So let's do this!