The debate of cables and wires for home audio and video has raged on for decades. It got really heated a few years ago when Monster Cable started selling cables at 2X to 100X the price of other cables. This makes it really difficult to determine which is the best speaker wire for your system.
The Best Speaker Wire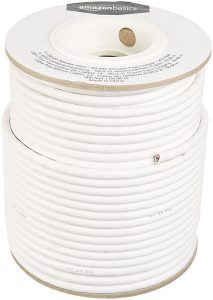 Let's cut straight to the point. There is no best speaker for everyone, but there are some super easy decision points for most people. But if you're looking to cut to the chase and just get some great speaker wire that will be suitable for the 99%. We highly recommend the Amazon Basic's 14 Gauge Wire for most people. It's a great wire at a great price and can be on your door as fast as same day depending on where you live.
The Best Speaker Wire for Audiophiles
Audiophiles are going to tell you hands down that you have to go bigger and more expensive to get a great speaker wire. They will swear they can tell the difference, and swear anyone who can't has hearing problems. If you're one of these people, this article isn't going to change your mind. There are scientific studies supported by the laws of physics that have demonstrated time and time again that after a certain size wire anything larger is pointless. The exception of course for large stadium installs that are using much higher wattage, we're only interested in home use for this article.
For Everyone Else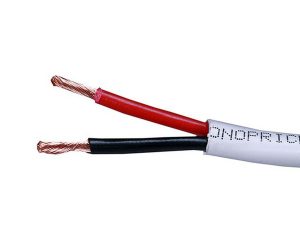 Most people will agree that just about any speaker wire over 20 gauge in home theater setups and the average Joe can't tell the difference. However, there are some things to consider. If you go too small you will get speaker fade under heavy load and you do jeopardize burning a wire out from too much load. You don't need a $2000 roll of "monster" speaker wire though. Just make sure you get something in the 12-18 gauge range and you should be fine.
RELATED: How I Cut the Cord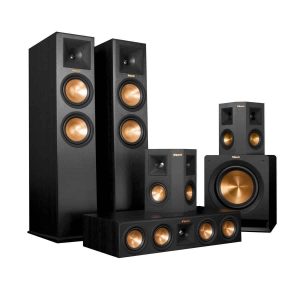 that I personally used in my home theater room and it sounds fantastic. I've got it connected to a
head unit with a 7.1 array of
. They sound amazing.
Another thing to consider with speaker wire is whether or not you're going to place it in wall or lay it on the floor. In-Wall speaker to meet code must have a secondary sheathing designed for in-wall and in-attic deployment. Both speaker wires I've listed meet in-wall an in-attic codes.
I hope this article helps you select your next roll of speaker wire. You shouldn't need to spend a fortune on speaker wire to get great home audio sound quality!