It is probably one of the most common questions I get when I tell people I have a fully enabled smart home. People are really insecure when it comes to the security of internet connected devices, especially when they involve security of your home and family. And can you blame them? There's another website breach in the news almost every day with users credentials available for sale from the dark web! So it's a legitimate question to ask, "Are Smart Locks safe?" I mean after all do you want to find out some hacker is using your door lock as part of a botnet doing a DDoS attack against some website? Or worse, that their following your child's activity? So let's work through this and find out if there is actually concern.
Are Smart Locks Safe?
First off, a word of warning. As with my blog post on the security of Alexa, I am going to probably make some of you upset when I say "You're worried about the wrong problems." So if you're a conspiracy theorist at heart you might just want to skip this write up!
Dumb Locks Sort of Already Suck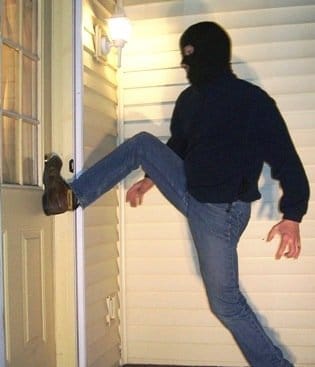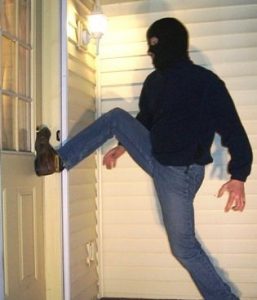 It's true. Standard deadbolts and door locks in the traditional sense of "dumb devices" already suck pretty bad. Let's be honest. You can [amazon_textlink asin='B07DL3XQDV' text='buy a lock pick set' template='ProductLink' store='murraynet-20′ marketplace='US' link_id='d35bc176-e088-11e8-b3e7-9911d2106329′] from Amazon that will pick most every residential lock in town in a matter of minutes for $12 freaking dollars. Trust me when I say that learning to pick locks is something you can become pretty good at (or good enough at) in just a few hours of trial and error. This isn't some super skill that's going to take you years.
The point I am making here is that your front door is not secure. It's designed to keep out the "honest" criminal. The one who's not really going to push his luck. And for that matter, on cheaper built homes, the criminals willing to push their luck are just going to kick your door in. Whether the deadbolt is smart or not is mostly irrelevant. Rather than worrying about smart locks I would suggest an [amazon_textlink asin='B007ZDE5PG' text='upgraded security strike plate' template='ProductLink' store='murraynet-20′ marketplace='US' link_id='bd4ecf6b-e089-11e8-a659-85eafc423d7f']. It's far more likely to save the day.
Smart Locks Tell Criminals You Have Money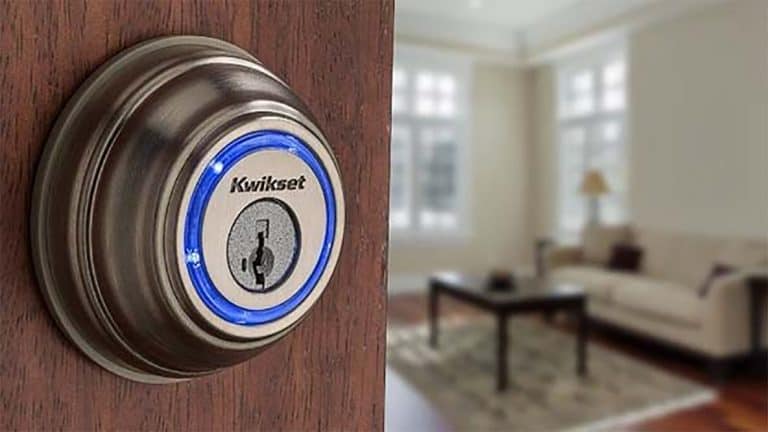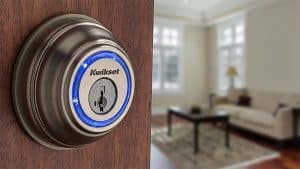 The chances of a criminal being interested in hacking your smart lock are next to none, I think we've made that clear. About the only real thing to worry about with smart locks is telling the criminal that's about to kick in your door that there's probably all kinds of goodies behind that door. In addition to that upgraded strike plate we mentioned earlier, you might want to invest in some security cameras and an NVR to record the criminals. Visible security cameras tend to be one of the better deterrents. The other security investment that makes a lot of sense is a monitored alarm system.
If you're interesting in a smart lock that doesn't look like a smart lock, check out my article on the best smart locks and check out the [amazon_textlink asin='B01JJ0YYWG' text='Kiwkset Kevo' template='ProductLink' store='murraynet-20′ marketplace='US' link_id='8caf5a55-e08e-11e8-a970-39f9c9578c23′].
Hacking Smart Locks
OK! OK! So I know we haven't answered the original question "Are Smart Lock safe?" At least not directly. Smart locks that tie into your home automation system or alarm system are generally configured to use high grade AES encrypted Z-Wave technology. These systems as far as I know have yet to be compromised. This is the same level of encryption used in business grade VPNs. For smart locks using Wi-Fi technology those use the same SSL encryption that your bank uses to protect your funds.
At the end of the day, the biggest security weakness in smart locks is going to be you and the passwords you choose. If you use the same username and password for your Facebook account, bank, and alarm system, well then you're pretty much guaranteed to be hacked, have your bank account emptied, and your life ruined. But that has nothing to do with the smart lock does it?
I think we can safely say that smart locks are certainly just as secure ad regular dumb locks, and can be even more secure with some other security upgrades and thoughtfulness put into your password selection process.