USB ports to your arcade cabinet can all kinds of advantages!  It allows you to add an assortment of USB controllers (NES, Atari, XBOX, etc.), plug in a mouse and a keyboard for maintenance purposes, or a USB stick for transferring games.  I've added the templates for the USB ports to all of my plans.
Watch the USB Ports Preview Video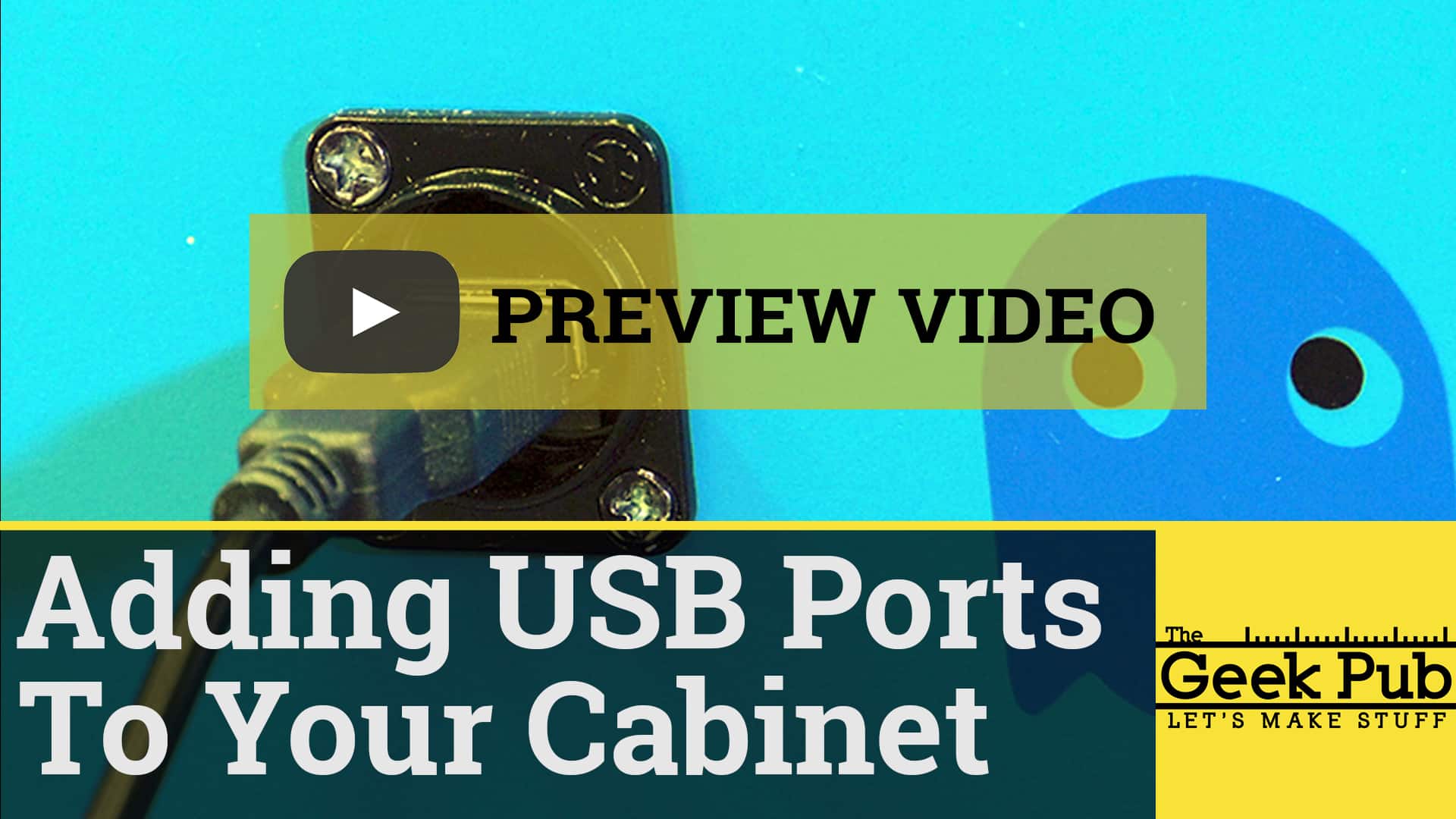 The Raspberry Pi has four USB ports on the side, and these ports can be extended to USB jacks anywhere on the cabinet. I personally feel like the front is the best place for them. These USB ports are super simple to install.Read More… Join The Geek Pub Guild!
Parts List: