It's been no secret that Adam Savage and Jamie Hyneman, though they have worked closely together for more than a decade, are not the best of buddies in the professional world. This might be a surprise to some, but the truth is Jamie and Adam have only a professional relationship and are not close friends. Quite honestly, it is not that strange if you think about it. How many people do you work with that you have a great working professional relationship with? A lot in most cases! But how many of those people do you actively pursue a friendship with once you leave the office?
Adam and Jamie's relationship is no different than this. They like and respect each other as professionals in their field, but they don't hang out after work and drink beer at the local pub. It's nothing personal. It's just life. Even though it comes as somewhat of a disappointment for fans who only ever see them being chummy on-screen.
Jamie and Adam's Tested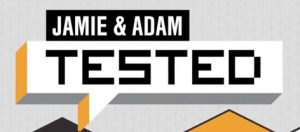 Because of this situation, many were surprised when they together with Will Smith and Norman Chan launched an internet venture called Tested. Most had expected that Jamie Hyneman would leave public life and head back to what he liked the most: Building Special Effects Props.
However, it quickly became apparent that Jamie was mostly attached to tested in name only, and that this was primarily an Adam Savage project. Jamie appears in almost no episodes of the show, and is almost never even mentioned throughout the site and shows he's not a part of. I have speculated for some time that Hyneman didn't really want to be involved and was letting Savage use his name to help promote the new venture. Which is an awesome thing to do if that's true.
Is Jamie Hyneman Leaving Tested?
So the big question has been "Is Jamie Hyneman leaving tested?" to pursue his own adventures. I mean if he's not going to be involved in the series and his name was used as part of marketing promotion then it makes sense at some point Jamie's name would be removed the from venture and shows. Well it looks like that day has finally arrived. The latest episode of Tested contains all of the confirmations we need to know! Jamie Hyneman's name and character image have been removed from the show's logo and intro.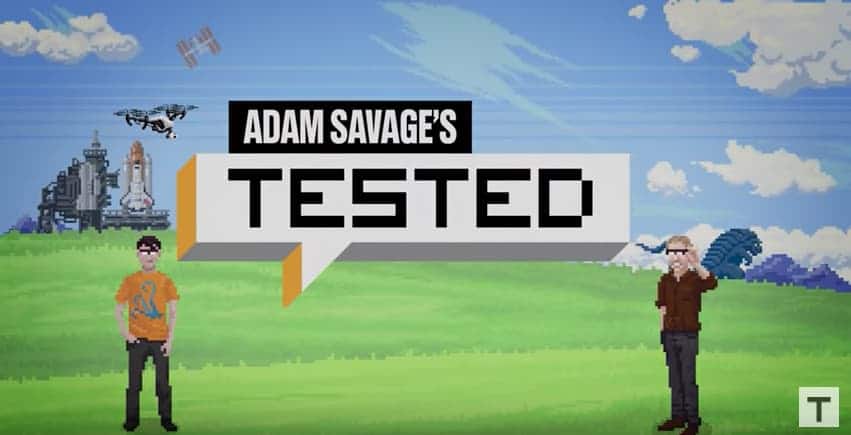 As opposed to what was used in previous shows. Clearly demonstrating that Jamie is no longer front and center.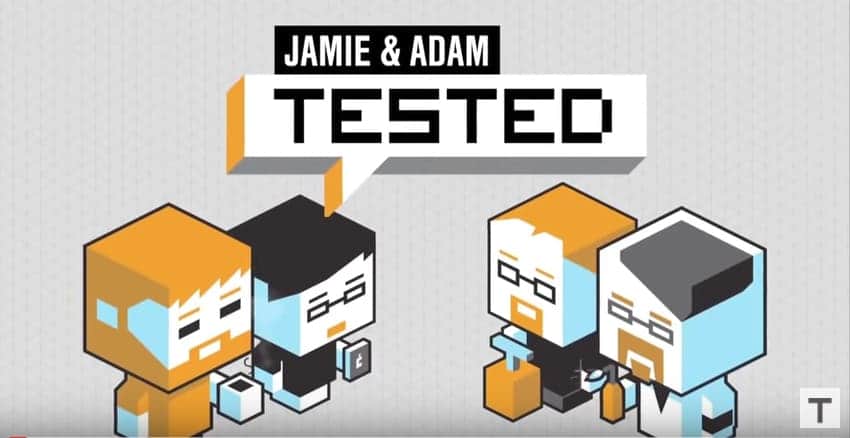 The Future
As most of you know, I am a huge fan of both Jamie and Adam's work! I've probably seen every episode of MythBusters at least three times. I'm a subscriber of Tested, and follow both of them on Facebook. Whatever the future holds for Jamie (or Adam for that matter), I wish him the best of luck and can't wait to see what he does. Based on interviews I've watched with him, being in front of the camera was never something he had wanted to do. With that being said, maybe he will continue to at least update us on Facebook and other social media outlets with what he's building behind the scenes.
And as for Adam, who loves the camera… well I'd love to have you as a guest on The Geek Pub brother!