Many of us tuned in this weekend to to see our favorite podcast GeekBrief TV with Cali Lewis (aka Luria Petrucci).  However, we were surprised when it was missing altogether and later pointed to a new show on Revision3 called GeekBeat TV.  What happened to GeekBrief?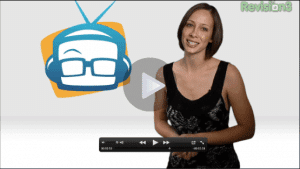 A little background.  GeekBrief was created by Luria and her husband Neal Campbell while they were living in a self-storage facility as the live-on-site-managers of said complex.  They were looking for a way to launch an Internet career.  GeekBrief was their invention.  Luria and Neal decided on the stage name for their host would be Cali Lewis, based on a character in a book that Neal had written.  Working at their day jobs and producing GeekBrief at night they produced the show for exactly 5 months when they were able to quit their jobs and produce the show full time through their new partner Podshow.  Podshow later became Mevio.  The show became wildly popular amongst geeks and the technology community.
Skip forward to January of 2010.  For reasons unknown at the time, Luria and Neal separate with Luria moving out of their home.  Luria and Neal continue to publish GeekBrief cooperatively for some period of time until Luria allegedly hires her own editor.  On April 13th, 2010 Luria announced on her blog that she and Neal were in the process of a divorce.
Following this announcement a slew of Internet media sites begin reporting on their divorce.  Some in a good light, and some not so good.  Neal Campbell quickly posted a response on his blog:
"I was blessed to be married to Luria for eleven years. She left home in January and just announced on her blog that she is divorcing me. We've continued to produce GeekBrief.TV together and I've tried everything I could to save the marriage. She wants something different and I wish her peace and joy. I loved her because of her kindness and she has continued to be kind to me throughout this transition."
However, these words of kindness were short lived as.  While Cali has remained mostly silent about this situation, Neal has continued to post on his blog about in varying amount of detail and with varying extremes of emotional outcries.  Today several comments were posted on his blog about Neal pursuing Luria as her youth minister at the age of 12 to 15 while he was in his twenties (or thirties, it wasn't clear).  We won't go into the details as that's each of their personal business.  These comments appear to have resulted in Neal pulling his blog offline with the following message being left:
"My mentor suggested I stay away from the Internet while I'm healing. I think it's good advice."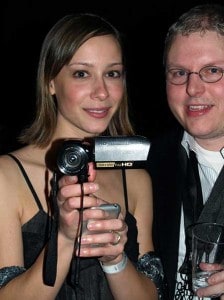 Cali posted a final GeekBrief TV episode simply saying "sometimes our differences just can't be resolved" referring to what is believed to be both her relationship with Neal, and her relationship with their partner Mevio.  Cali has apparently signed a new agreement with Revision3 with a new show known as GeekBeat TV leaving Neal with ownership or at least part ownership of the now defunct GeekBrief TV.  Again with Cali being silent on the issue, and Neal blogging about "theft of [his] creative property."
Divorce is hard.  Divorce is even harder when your spouse is your business partner.  Whatever happens next we wish them both happiness, and success in their new lives and careers and we thank you both from the bottom of our hearts for the 4 years of GeekBrief.TV that we we loved!