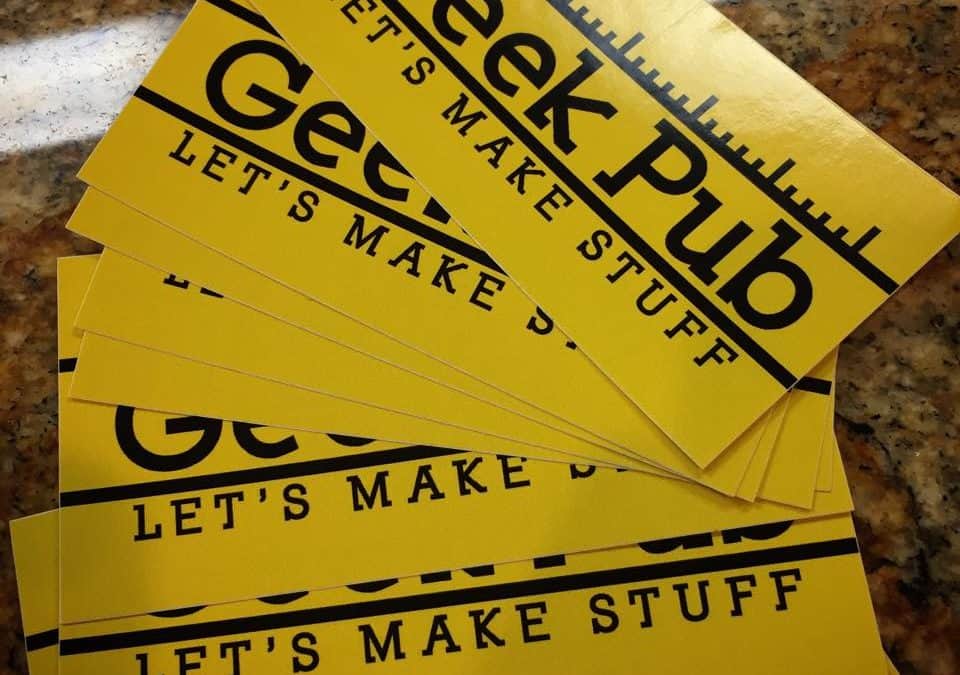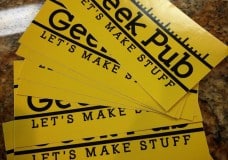 To bring in the holidays, I'm giving away free The Geek Pub stickers (incl free shipping) to anyone who places an order between now and Dec 31st!  That's right!  I'm spreading the Christmas Cheer with a little The Geek Pub cheer for everyone!
Just go to my The Geek Pub Stickers page and add a sticker to your cart.  Use the coupon code "freesticker".  Then just enter your address in the info and click checkout!  Your free sticker will arrive in a 7-10 days!  It couldn't be much simpler!  There is a limit of one sticker per person, and US addresses only.
But that's not the end!  One lucky person who places an order for a sticker between now and Dec 31st will be randomly selected to receive a prize!  I'm keeping the prize a secret (and you'll see why later) but this isn't something you want to miss!
Merry Christmas and Happy Holidays from The Geek Pub!