The Router is one of the most used tools in my shop.  There are so many uses for it.  It's an extremely versatile tool with a plethora of bits and accessories that can be added to extend its uses throughout the shop and to many different projects.  Routers come in all shapes and sizes different bit sizes depending on the power of the motor.
Of course, one the best ways to use a router (at least for certain operations) is to attach the router itself to a router table.  This allows the  router to stay stationary while you move the material.  But did you know a router is one of the most dangerous tools in your shop statistically speaking?  Forbes rated the router as #6 on its list of shop tools most likely to be involved in an injury!
Router Table Safety
In this article, we're going to focus on router safety as it applies to a router mounted on a router table.  See our article on handheld router safety for more tips!
Tip 1: Un-plug to the Tool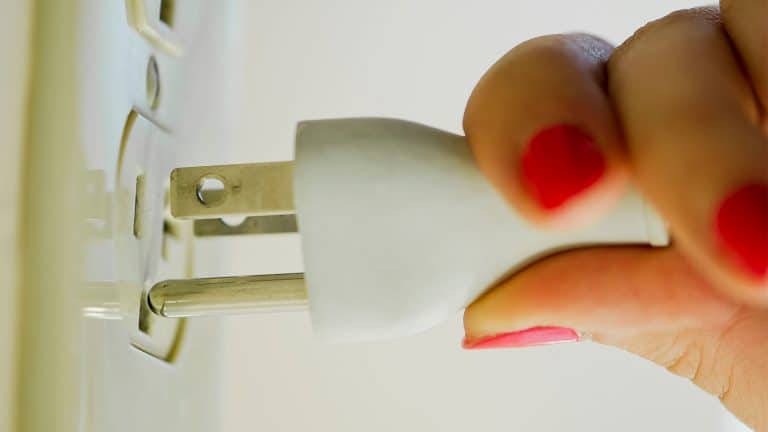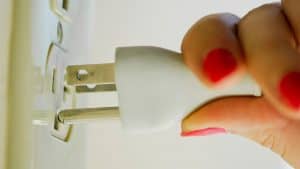 Tip 1 might sound like a no-brainer, but the truth is it is very commonly ignored.  Anytime you are adjusting the router, changing a bit, or otherwise not in the active process of running a router operation, it should be unplugged from the wall.  This is honestly a wise tip for any power tool.  Turning the switch off is not enough.  If you're struggling to tighten a nut and you grasp the router in the wrong way you could turn it on, likely resulting in serious injury.
Tip 2: Wear Hearing Protection
Routers are loud tools.  Mine has a rating of 103db. Anything over 85db is considered to be dangerous and could cause long term hearing problems. Its highly recommended you get a good set of high decibel hearing protection and wear them in your shop when running power tools.
Tip 3: Take Multiple Passes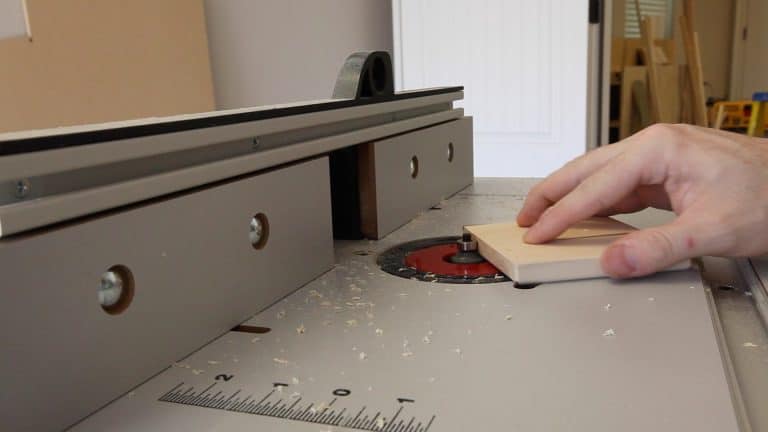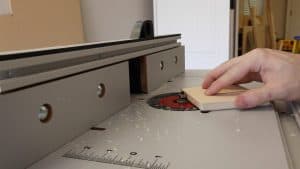 I've watched hundreds of wood working videos and TV shows in my life. I'm continually surprised by how often I see people taking out all of the material in one pass on large cuts.  One of the best router table safety tips you can follow is to take multiple passes.  Taking out a lot of material in one pass makes the router work harder.  It makes you press harder.  Neither of these are good ideas.  Smaller, lighter passes are much safer.
And this isn't just a safety top either.  More, smaller passes will result in less burning and less sanding.
Tip 4: Slow down those Larger Bits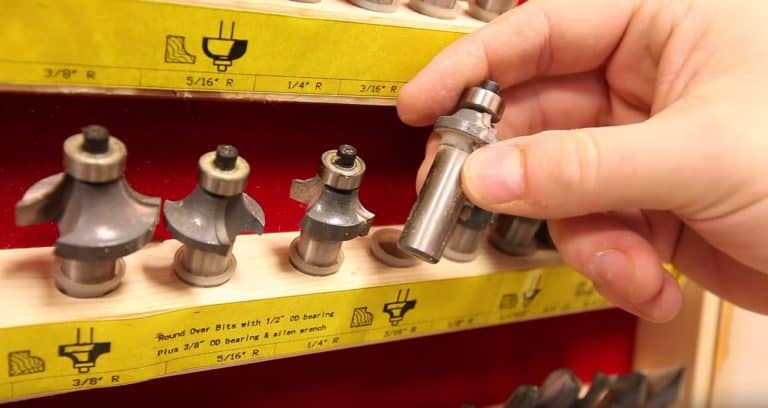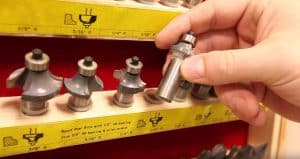 The general rule of thumb when thinking of router bit speeds is really simple.  The larger your bit is, the slower you want it spinning.  I honestly can't think of any exceptions to this rule, so if you have one, please leave it in the comments. Check out this handy reference guide to router bit speeds:
Router Bit Speed Guide
Router Bit Size
Router Speed
1 inch or less
24,000 RPM
1.25 to 2 inches
18,000 RPM
2.25 to 2.5 inches
16,000 RPM
3 to 3.5 inches
12,000 RPM
Tip 5: Never "Trap" the Material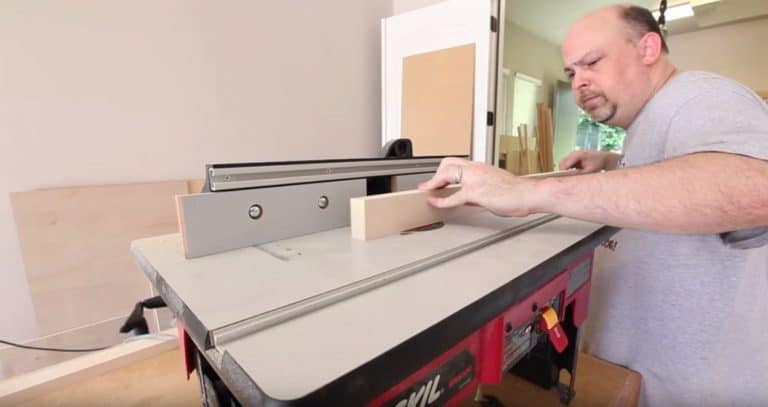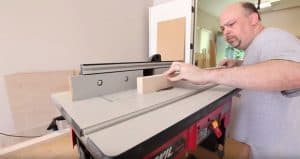 Never allow the material to be trapped between the fence and the router but.  The router should away be inset into the fence with the material pressed against the fence.  Trapping the material is when the fence is positioned away from the router bit and the material is between the fence and the router bit.  This is a very dangerous situation.
Tip 6: Move the Material in the Right Direction
Always move the material against the rotation of the bit (generally from right to left, but not always).  Moving with the rotation has a high probability of your material getting thrown free from your control, which could also pull your fingers or hands into the rotation of the bit.
Let us know your Router Table Safety Tips
If you have any other router table related safety tips, please feel free to leave them in the comments below.  Happy routing!