It's time for a shop update.  It's been about a month since I've updated you guys on the goings on around the shop, my personal life (selected portions only, LOL), and anything else random I want to mention.  I feel like it's important to reach out to everyone from time to time and let you know what I have planned (that I can share), and get your feedback.  I've had several requests for a Pub Talk episode.  Honestly, I just haven't had the time to shoot one.  But I promise soon!
Honestly, I have a hard time with the Pub Talks, because I really want to talk about secret things I have in the works, but I just can't because I know someone will make it before I can get to it.  I announced I was planning an R2D2 for the holidays, and two people have already made an R2D2 for their sites/channels.  So I have to keep my upcoming projects secret for the most part.  I'm sorry I have to do that.
A Note About Comments
Sometimes I feel overwhelmed with the responses I get from my audience.  I get a lot of kudos.  Those of course are my favorite.  And thankfully those represent the vast majority of my comments.  I also get a few very well thought out, respectful and sincere negative comments.  Or as some say "constructive criticism".  I always take those to heart and try to figure out how to incorporate their feedback if possible.  I also get a lot of comments from people who just want to rant on how I didn't do something right.  I try to just look past how they said it and focus on their message. Then I get some downright rude comments.  The ones who use curse words, or tell me how dumb I am.  I do one of two things with those.  I just ignore them, or I delete them.
Now I believe in freedom of speech.  It is very important to me.  But I also have a brand and audience to protect.  A lot of young people watch my channel.  My videos have been shown in school classrooms and the teachers send me emails.  Its important to me that my channel reflects something of learning, growing, and mutual respect for each other.  So sometimes I will remove comments.  It isn't about censorship, as they are free to post a new comment that is respectful.   And hey, I really do take all of your feedback seriously.  I read every single comment and email I get, even if I am unable to respond to them all.
Speaking of Comments and Feedback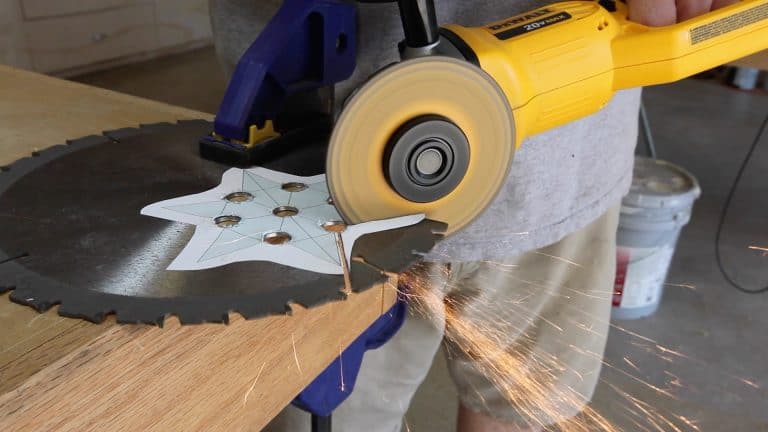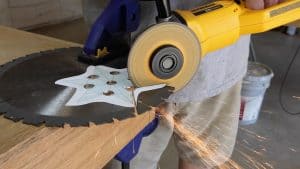 My most recent video featured the making of a throwing star.  I made it from an old saw blade I had laying around the workshop.  Man did I ever get some controversial comments on this one!  I got several comments on Facebook about not wanting to teach kids how to make these things.  I got a lot of comments on not explaining that heat could ruin the hardening process of the steel, etc.
But the one that I got over and over was related to not having the shield installed on my handheld grinder, or on my workbench grinder.  It's true.  I didn't have either installed.  One has to ask themselves a few questions though.  Questions like these:
Are they actually worried about my safety, or is their intent really just wanting to show off how smart they are (ego release)?
Is showing all of the proper safety gear and precautions really necessary?
Is it always appropriate to use safety gear?
Let's answer these (my opinions).
Is it about Safety or Their Ego?
I personally believe that these comments are more about the commenter's ego and less about their concern for my or others safety. I know there have been a few serious concerns posted here and there, but I suspect the vast majority of time its more about them getting to post a snarky comment.
Is showing Proper Safety Important?
Absolutely.  I try as much as possible only show things that are relatively safe.  I go out of my way sometimes to remind everyone how dangerous a certain operation or project can be if done incorrectly.  I mention safety glasses in numerous videos.  Remember, I have kids in schools being shown my videos by shop teachers.  I want to make my content appropriate for them. But do I always get it right?  Nope.  In my most recent video about the Throwing Star I actually forgot to wear my safety glasses in a clip.  It happens.  I'm not perfect.  (And some of you told me so.)
Is it always appropriate to use safety gear?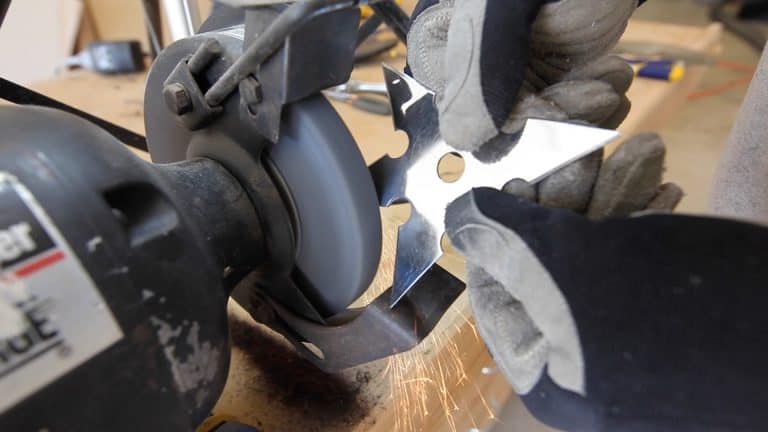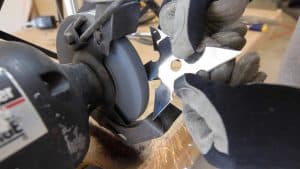 Honestly, not really.  Blaspheme you say?  There are times that using safety gear can be more dangerous than not using safety gear.  Yes.  It happens.  Wearing gloves around certain machinery can actually make you more prone to having your hand sucked into the machine, for example.  Many don't recommend using gloves when running a grinding wheel.  Others say the risks of other injury outweigh that.  Sometimes a guard or shield prevents you from properly seeing where you are trying to cut.  That makes you more likely to put your body in unstable stances and lose balance.  A guard isn't very useful if you fall and get a concussion from it.
Honestly, the best person to control safety and decide what is right for you and your task at hand is you, and only you.
Project Follow-Ups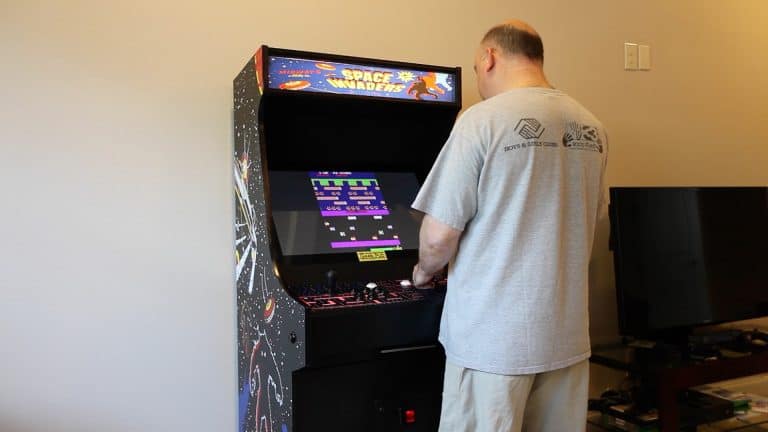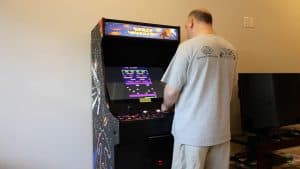 I continue to get questions about Part 4 of the Arcade Machine.  This video is to cover the software and some of the discussion around the electronics.  It's still on my list, but it is taking longer that I thought to get to it.  If I can't do a video justice, then I don't do it, or I delay it until I can do it justice.  So have some patience and I will get back to this project.
For those of you who keep telling me how awesome it turned out…  Thank you.  It did.  And believe it or not it gets a lot more use than I thought it would.  My youngest is only 14 and he'd never played a lot of these old school games.  He's loving them!
Coasters and Cheese Tray made from a fallen tree branch got so much nice feedback from you guys,.  Many of you really enjoyed the back story from this project.  Well, I have given that project to my parents to keep at their home.  They say it is quite the conversation piece. "These are made out of the tree in our front yard."  That's pretty neat!  Thanks for all the kind words!
Pac-Man Wall Art was another somewhat controversial project. Why?  Because I made it on the CNC/X-Carve.  It's really funny how many people thought that was a waste of time and that my bandsaw should have been the tool of choice.  I say to each his own!
Until the Next Shop Update
Thanks for being a fan and supporter of my projects!  You're the best audience I could ever ask for!
Mike