Welcome to the fourth Pub Talk (these used to be called Premium Update) where I will be giving unscripted updates on what's going on around The Geek Pub.
In this video, we talk about the new set, the DFW retro meetup, and answer questions submitted by fans!
You must be a premium member to watch this video.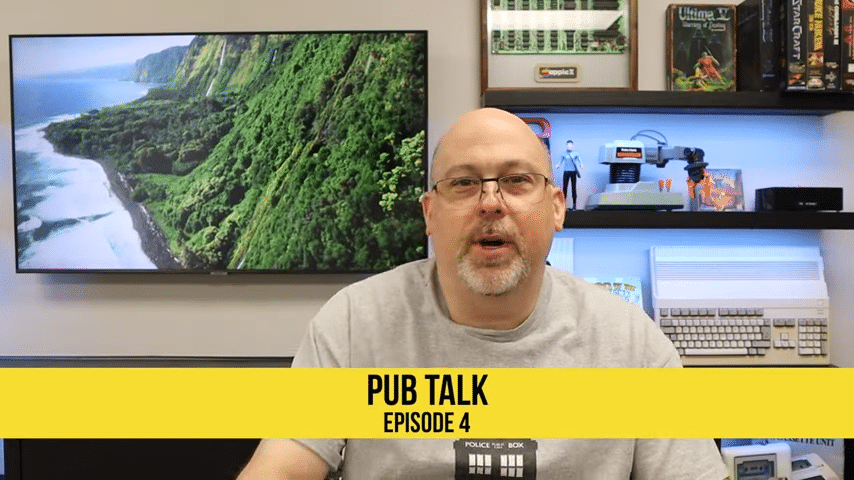 Timestamps:
00:11 – Let's call it Pub Talk again
00:29 – New studio
03:18 – Send me a prop for the set
03:36 – The Geek Pub hosted the DFW retro meetup
06:40 – We have the internet!
07:25 – Next projects: Apple 1 case
10:24.- Next projects: Boat Dock Wi-Fi
11:55 – Getting more Arduino and Raspberry Pi Tutorials made
13:00 – Questions: Why didn't you build The 8-Bit Guy's set?
14:48 – Questions: Can I come tour The Geek Pub?