pfSense is literally one of the top open source (free as in beer) firewall packages you get get. Depending on who you ask it might be the very best. pfSense is not without its faults however, and in the most recent updates of the 2.4.4 release there is a bug that causes some firewalls to hit a snag at boot: pfSense Hangs at Booting.
pfSense Hangs at Booting
In actuality this is a problem with the latest version of FreeBSD 11.2. There is a reported issue in FreeBSD 11.2 affecting the console I/O. This doesn't affect all hardware, just certain as of yet unidentified video chipsets. What happens is after install or upgrade to pfSense 2.4.4 (for me it was upgrade to 2.4.4) the console will appear frozen with the message "Booting" left hanging on the screen.
Some reports say that the system is actually still booting, that it is only the console that is frozen.  I can 100% guarantee that on my pfSense box the boot process is halted at this point.
There are a couple of ways to get around this.  The first option is to install (or change your configuration) to the Serial Console version, instead of the VGA Console version.  This has its pro's and con's depending on your setup and use case.
The second option is to set the following preference in your "/boot/loader.conf": kern.vty=sc
Recovering from a Failed Update
It's likely that you have already upgraded your box to pfSense 2.4.4 and are now unable to boot the box back to a working state.  Let's walk through how to resolve this!
On boot pfSense will show a boot loader screen and count down 3 seconds and then hang at "Booting" followed by / or | symbol.  If you press the space bar during this process you can halt the boot loader from beginning.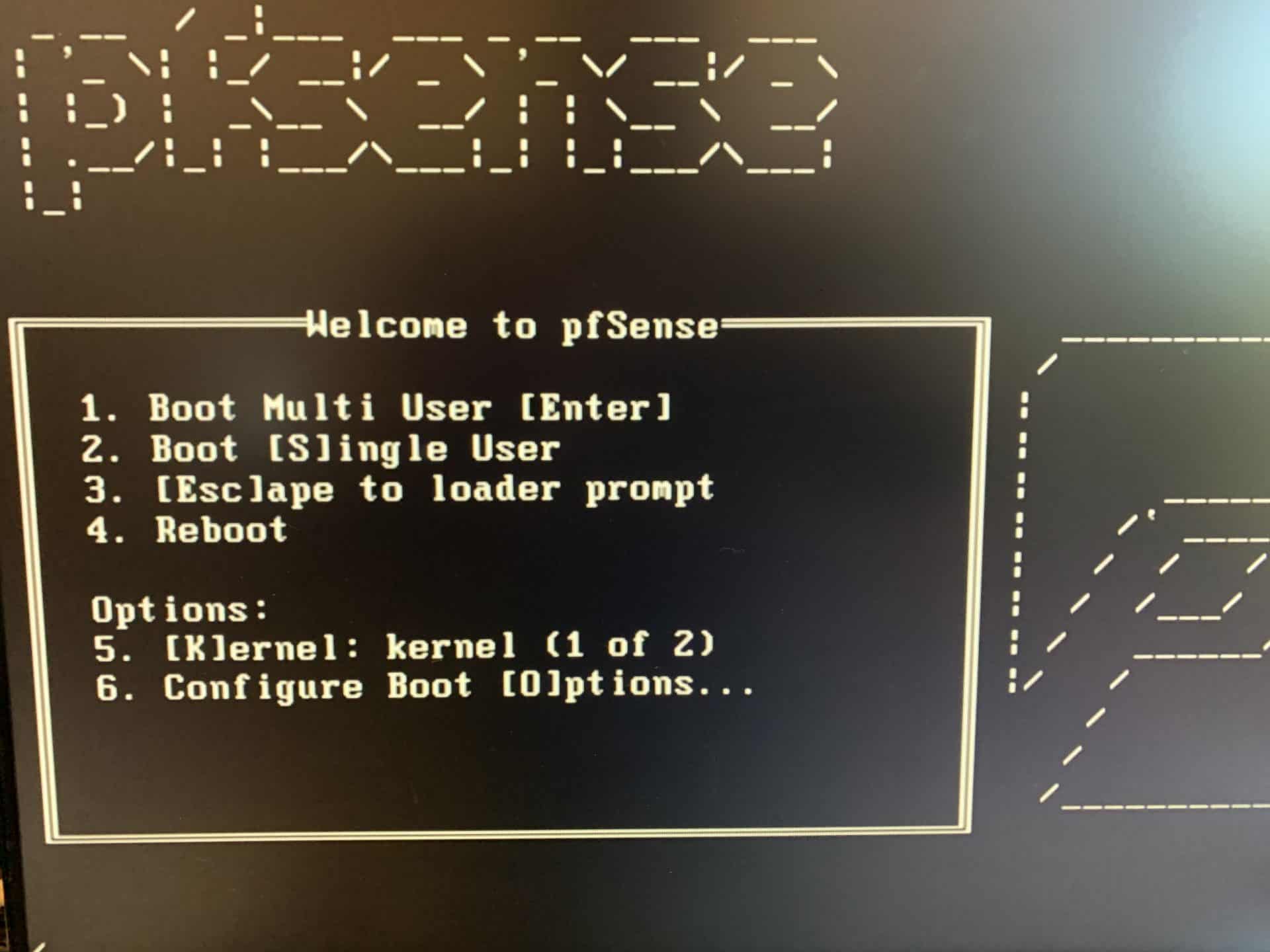 At this point you will want to select Option 3: [Esc]ape to loader prompt.  You'll be greeted by a very simplistic OK prompt.  At which you need to type the following commands.  set kern.vty=sc (press enter) and boot (press enter again).

set kern.vty=sc
boot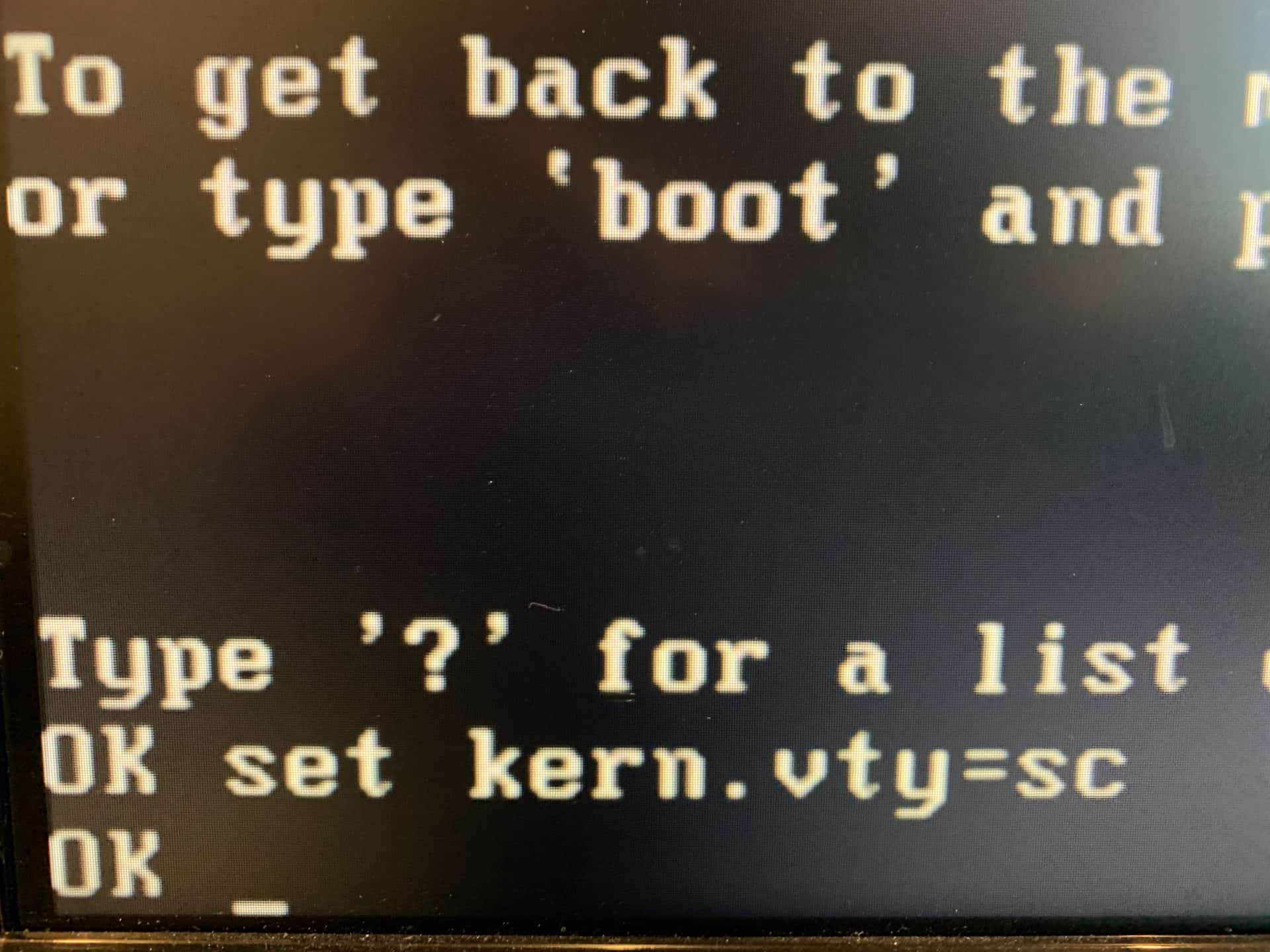 Your pfSense box should boot as normal and you should be back up and running momentarily.  This however only solves the problem temporarily and a longer term fix is needed.  Continue reading and we'll take care of that as well!
Permanently Recovering after a Failed Update
If you want to permanently fix the "pfSense Hangs at Booting" issue, or you want to fix it before you upgrade you'll need to make this setting "kern.vty=sc" permanent in your configuration at "/boot/loader.conf".
To do this log into the pfSense webconsole.  Go to Diagnostics –> Edit File.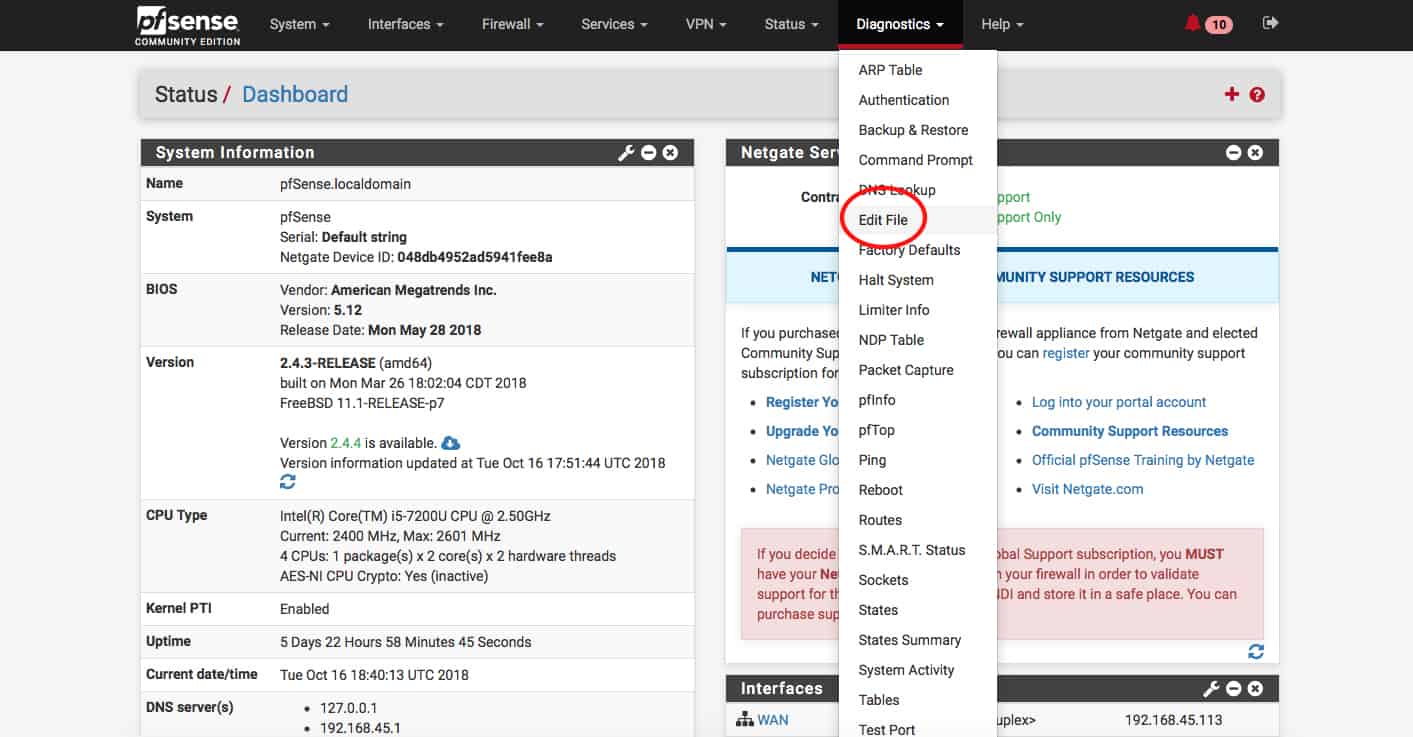 In the input box type "/boot/loader.conf" and click the load button:0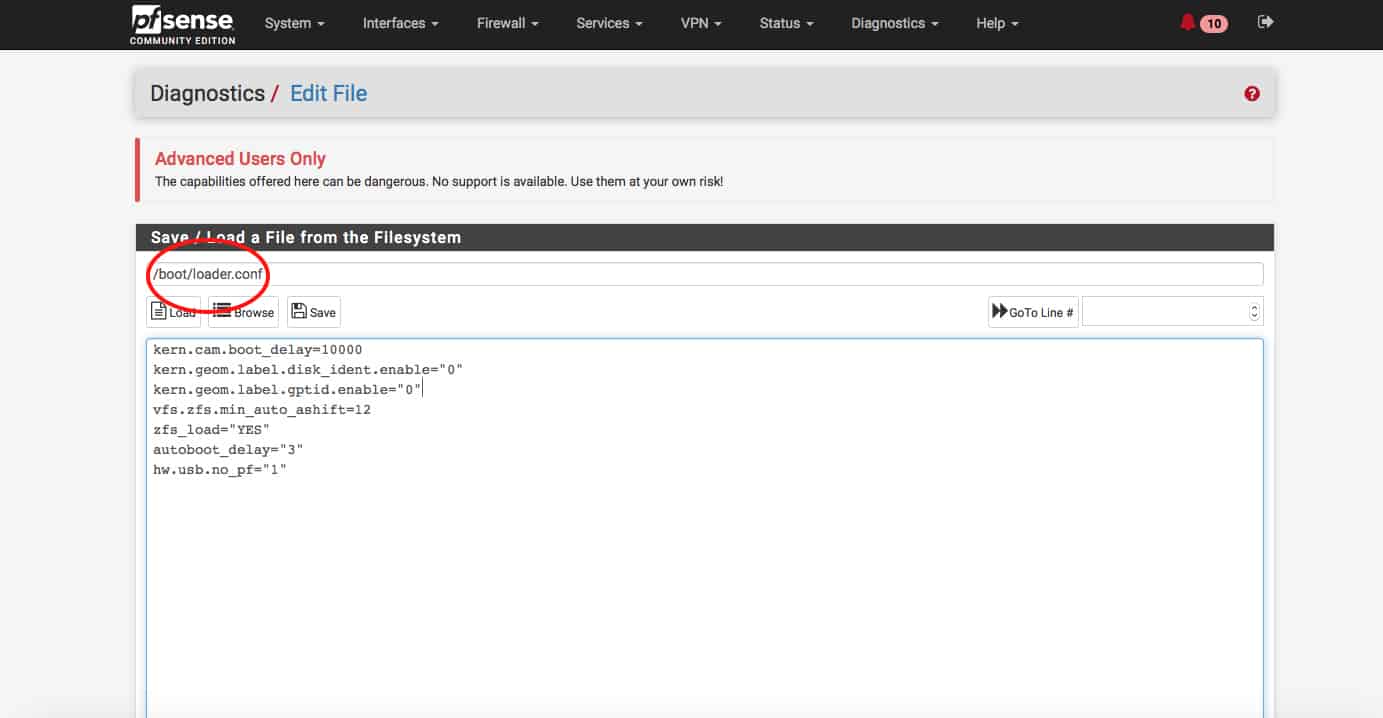 Add "kern.vty=sc" somewhere near the top (before any other customizations you've added), or at the end of the file if you've never edited it before.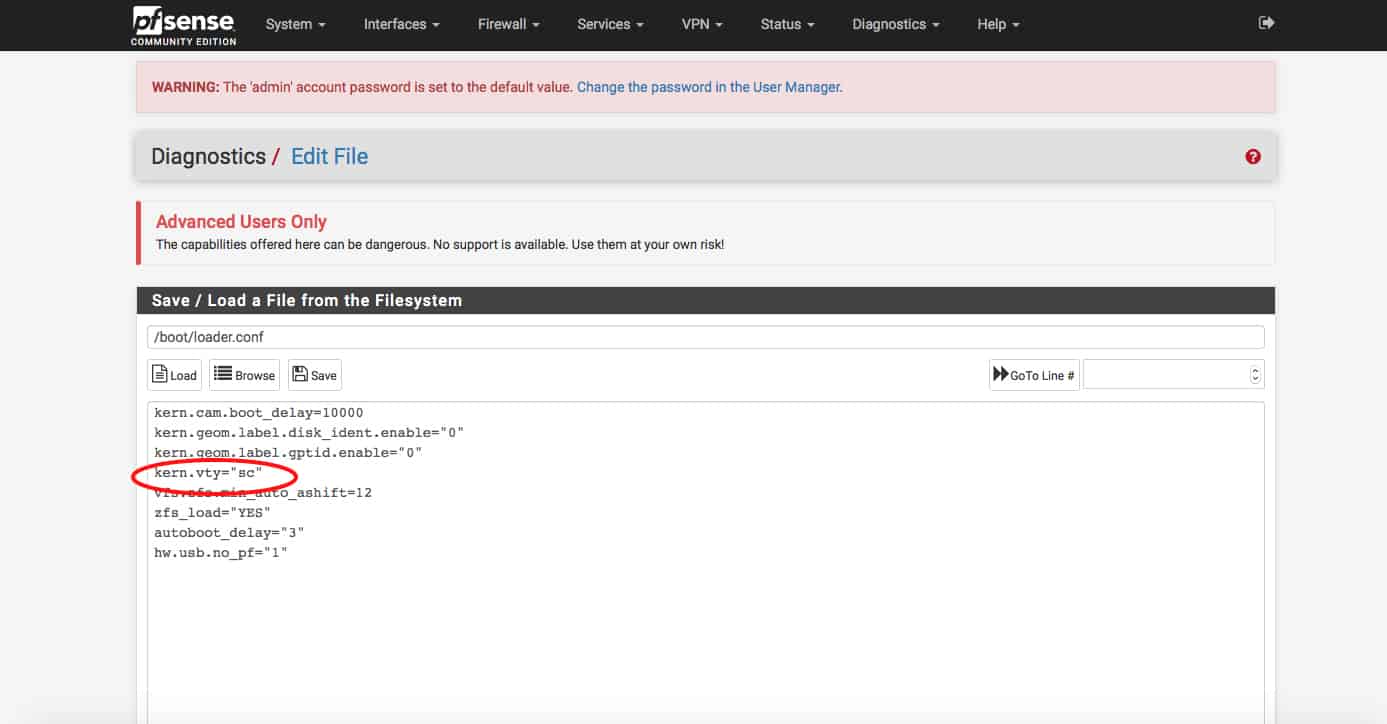 Save the file and your done.  pfSense should upgrade to 2.4.4 normally. If you've already upgraded it should begin booting normally after restart with no intervention required.
Looking for a good pfSense Box at a reasonable price? Check these out!