As summer rolls around and your planning to go outside and swim, you might think about staying inside in front of your gaming PC.  A nice air-conditioned room in your comfy gaming chair.  Or it might be your a teen on summer vacation and mom is mad that you're staying up late making all kinds of racket playing PUBG into all hours of the night.  Either way you might want to spend a little money on a good gaming headset.  In this article we'll go over my picks for the best gaming headsets of 2018 and my experience with them.
One thing I will note.  Even if you have one of the most rockin' surround sound gaming setups, a gaming headset still has its place. Whether its just you need to keep the house quiet, or whether outside noise is disrupting your game-play.  Sometimes a headset is just a better choice than speakers. This is especially true if you're using the built in speakers that came with your display. Those manufacturers should be embarrassed of what they included, and I'd be just happy if display manufacturers would just stop shipping displays with speakers in them at all.  Pure garbage in most cases.
That brings me to my last point. Before I count off my list of the best gaming headsets of 2018, you should know that quality matters just as much (if not more) in gaming headsets than it does in speakers. So don't cheap out on this buy.  You'll regret it if you do!
The Best Gaming Headsets of 2019
So let's count them down starting from my favorite.  All of the headsets on this list are good to great. If you're looking for cheap junk, you're reading the wrong article!
My Choice #1 – 
HyperX Cloud Revolver S Gaming Headset
The HyperX Cloud Revolver S Gaming Headset is just awesome.  It's the gaming headset I am wearing in the hero image for this article!  You won't go wrong with this guy.  The sound quality is amazing and the comfort is unbeatable. The headset sports an incredible 7.1-channel surround sound aura, delivered through a real Dolby DSP. When I say incredible, I mean it.  You'll love what you hear when you put this set on your noggin and rock it out in Fortnite! 
My second favorite thing about this gaming headset is the comfort.  I've worn a lot of gaming headsets over the years and this thing is the bomb. The entire design is like something out of a recording studio rather than a gaming company. If your an audiophile and love truly comfortable sets, this one is for you.  Honestly, if I had to list one complaint it would be that the cord is what seems like a mile long. Of course, if you plug it into the XBOX ONE in the living room you'll be happy about that issue!
Get the HyperX Cloud Revolver S Gaming Headset here!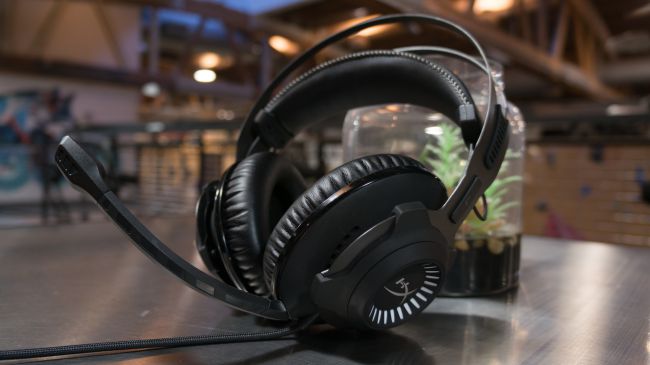 #2 – Logitech G Pro Gaming Headset
This headset gets some lower ratings on other  sites and I say they are dead wrong!  The most common complaint is that the bass is too amped. And I can see this if you are listening to music on them, but during a gaming session in PUBG that extra bass is just what's needed to hear the rumble of foot steps just on the edge of your earshot. The overall sound quality is especially great when considering the price point these guys come in at.  They come in at under $90 with a coupon you can find with a little googling.
One thing to note. The Logitech G Pro Gaming Headset does not include RGB lighting. This is one of the reasons the price point is so good compared to other similar spec'ed sets.
Get the Logitech G Pro Gaming Headset here!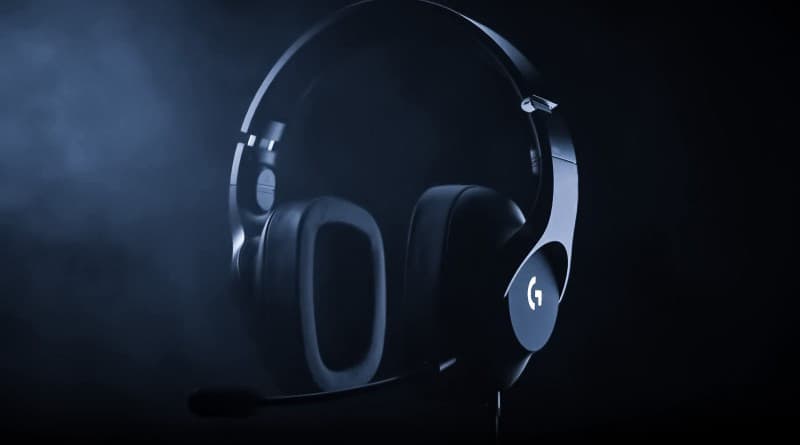 #3 – Creative Sound BlasterX H7 Tournament Edition
On our list of the best gaming headsets of 2018, this guy is another one of my favorites. It's over the top comfortable.  Almost as comfortable as my #1 pick above. Comfort is a huge thing when gaming for hours on end. It's something you should take seriously when picking a headset. In fact, some may be upset when I say comfort is just as import as the sound quality!  If I can't wear them for more than 15 minutes what good does it matter how they sound?
This unit is probably a great compromise between my first and second pics. If you're looking for a little less bass, but still looking for great sound and comfort at a lower price point, these could be the choice for you!  The audio quality is deep and rich and will certainly make your game play more enjoyable!
Get the Creative Sound BlasterX H7 Tournament Edition here!