If you didn't already know, mining has become a booming business. Everyone and their brother it seems are getting into mining cryptocurrency. This has led to a huge demand for GPUs when mining alternative currencies and almost impossible demand for ASIC based miners for mining Bitcoin. The Antminer from Bitmain is the hands down most profitable ASIC miner on the market. It's hashrate is very high and its power consumption is relatively low compared to alternatives. This has made it almost impossible to buy. Either waiting months to receive one, or paying 3X markups on sites like Amazon and eBay. It is probably no surprise then than there is a constant search for Antminer alternatives.
List of Antminer Alternatives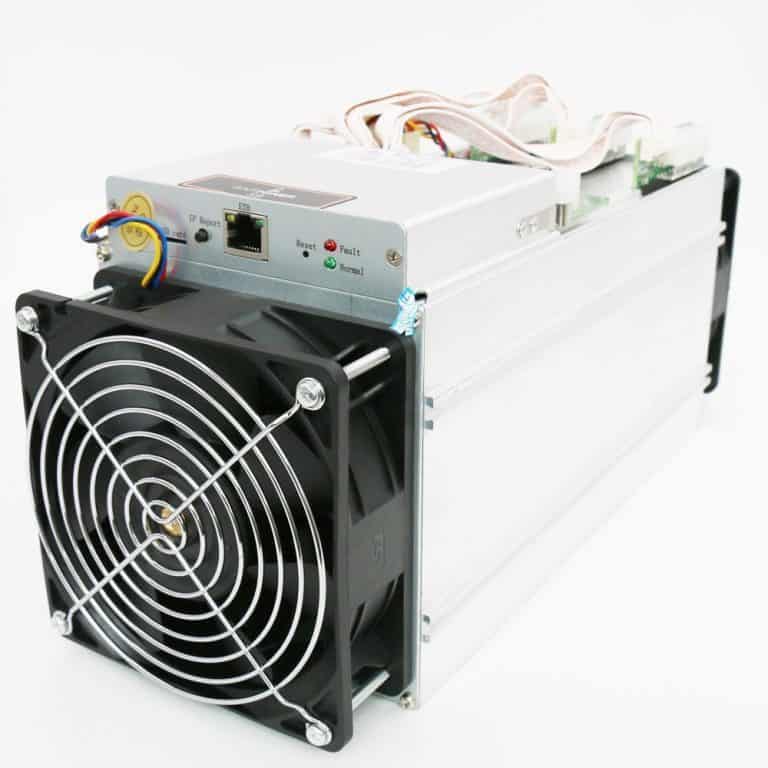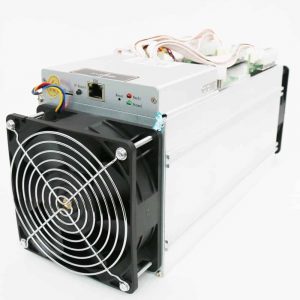 The most popular miner on the market is the Antminer S9. If you want one tomorrow, about the only way to get one is to order it from this Amazon link. The Antminer S9 is the defacto gold standard in ASIC mining.
Be wary of buying the Antminer from anywhere except Bitmain or Amazon. The links on eBay are very often scam links or links to buy the next batch which are shipping months out (and are not available for shipping next day). Also, when purchasing from eBay or Craigslist do not pay in Bitcoin. You can be 100% certain it is a scam. The only company you should pay in Bitcoin is Bitmain directly. Again, the Amazon link provided above is legit and safe, but you will pay more to avoid waiting for the next Bitmain batch.
It's important to consider the power usage of each of these miners in addition to their cost. The more wattage required, the more they will cost each month to run.
So let's run down the list of Antminer alternatives!
#1 – DragonMint 16T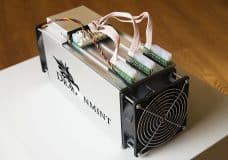 The DragonMint 16T from Halong Mining is currently only available for pre-order and will being shipping in April 2018.
We recommend holding off on these until some start showing up in the wild. However, if the rumors turn out to be true this unit is expected to give the Antminer S9 some solid competition.
Hashrate: 16 TH/s
Wattage: 1432
Price: $1595.00 USD
#2 – Ebit E9 ++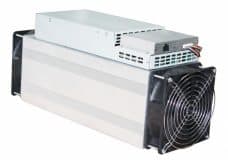 The Ebit E9++ from Ebang Communications is one of the better Antminer alternatives, but it is considerably more expensive. That's because Ebang's E9++ commands an impressive 18 TH/s hashrate, one of the best on the market.  Get it here!
Hashrate: 18 TH/s
Wattage: 1300
Price: $3880.00 USD
#3 – Antminer S7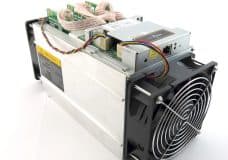 While the Antminer S7 from Bitmain is just the older version of the Antminer S9, if obtained for a reasonable price is still profitable for most mining operations. It does you more power, and runs hotter. Get it here!
Hashrate: 4.73 TH/s
Wattage: 1250
Price: $1290.00 USD
#4 – AvalonMiner 741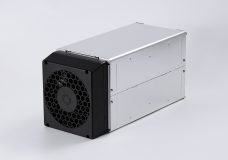 The AvalonMiner 741 from Canaan is another Antminer alternative. It's got a sleek design and from what we hear it works well. We've not been able to personally get our hands on one yet. Get it here!
Hashrate: 7.3 TH/s
Wattage: 1150
Price: $2220.00 USD
Other Antminer Alternatives
Some of the more astute of you will recognize that there are other alternatives besides what we have recommended on this list. This is for three main reasons.
First: Many of the other Antminer alternatives are just not profitable at all. The cost to run them will far outweigh the return. Therefore we've chosen not to show them.
Second: There are a set of miners which are just plain junk. They're going to run for 30 days and die. You've lost your money. We wouldn't do that to you.
Third and final: Some of these mining companies are taking money, but have never shipped a product. We will assume those Antminer alternatives are scams until we know otherwise.
Antiminer T9
Bitmain also makes some Antminer alternatives themselves.  One of them is the Antminer T9.  This unit is supposedly more reliable, but runs at a slower 10 TH/s rate rather than a 14 TH/s rate.  The price is also generally less and the availability is better.