If you follow me closely, you're probably aware that I recently did a pretty sweet mining PC build. This mining PC sits in my office about 3 feet from desk where I write posts for this blog, work on my day job at home, edit videos, and of course play video games when I have time. The one thing that quickly became apparent to me is that the mining rig was way too noisy. If you're thinking the bulk of the noise comes from the video cards you'd be dead wrong.  After putting my finger on the CPU cooler's fan I came to realized that 99% of the noise coming from mining PC was from the CPU cooler. The NVIDIA GTX 1060 cards I am using for mining were basically all but silent! So immediately after my mining rig video, I started the search for the quietest CPU cooler I could find!
Quest for The Quietest CPU Cooler
So I knew the stock CPU cooler was garbage (pictured right). Honestly, anything had to be an improvement right? I looked through review after review on Amazon and NewEgg.  To my surprise not many people seemed to comment on the noise levels of the CPU coolers! I mean, to me the noise levels of equipment are a big selling point. Even when I buy tools for my shop, I always look for quiet tools!
Most of the reviews center around how effectively the cooler lowers the temperature of the chip, and how quickly. This is of course the most important thing the CPU cooler does. Keeping that little CPU happy and cool is a good thing. So after purchasing and testing several coolers, here is my list of the quietest CPU coolers ranked best to pretty darn good!
Quietest CPU Coolers Ranked
So here is my list of the best quiet CPU coolers you can buy ranked 1 through 3!  All of these units are pretty decent, and I don't think you can wrong with any of them, but there are some things to consider.
#1 – The Noctua NH-L9x65 CPU Cooler
The Noctua NH-L9x65 is a fantastically priced cooler that is dead silent. I was so impressed with this CPU cooler that I ultimately chose it and replaced my mining rig's stock cooler with this unit.  This cooler comes with brackets for both Intel and AMD CPUs. Included in the box is an RPM reducer cable if you don't need the max cooling capacity (the Intel Celeron is low wattage). This makes for an even quieter CPU cooler.  Without the reducer its still rated at a super quiet 23.6db. I honestly couldn't recommend it enough! Get it here!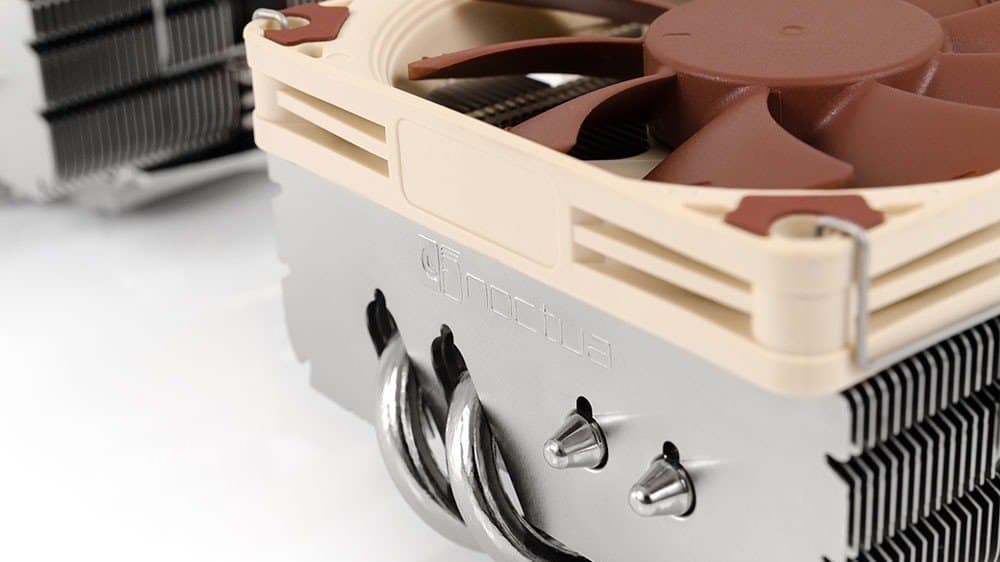 #2 – Thermaltake CL-P0466 SpinQ
Now I have to tell you right off the bat. The Thermaltake CL-P0466 SpinQ looks just absolutely bad ass. I mean who doesn't like a blue glowing turbine? This quiet little tube of awesomeness is rated at just 28db! I ultimately didn't choose this unit for two reasons. It was taller than I wanted it to be, and I didn't want my mining rig glowing blue in the corner of the room.  But damn it looks so sweet. Get it here!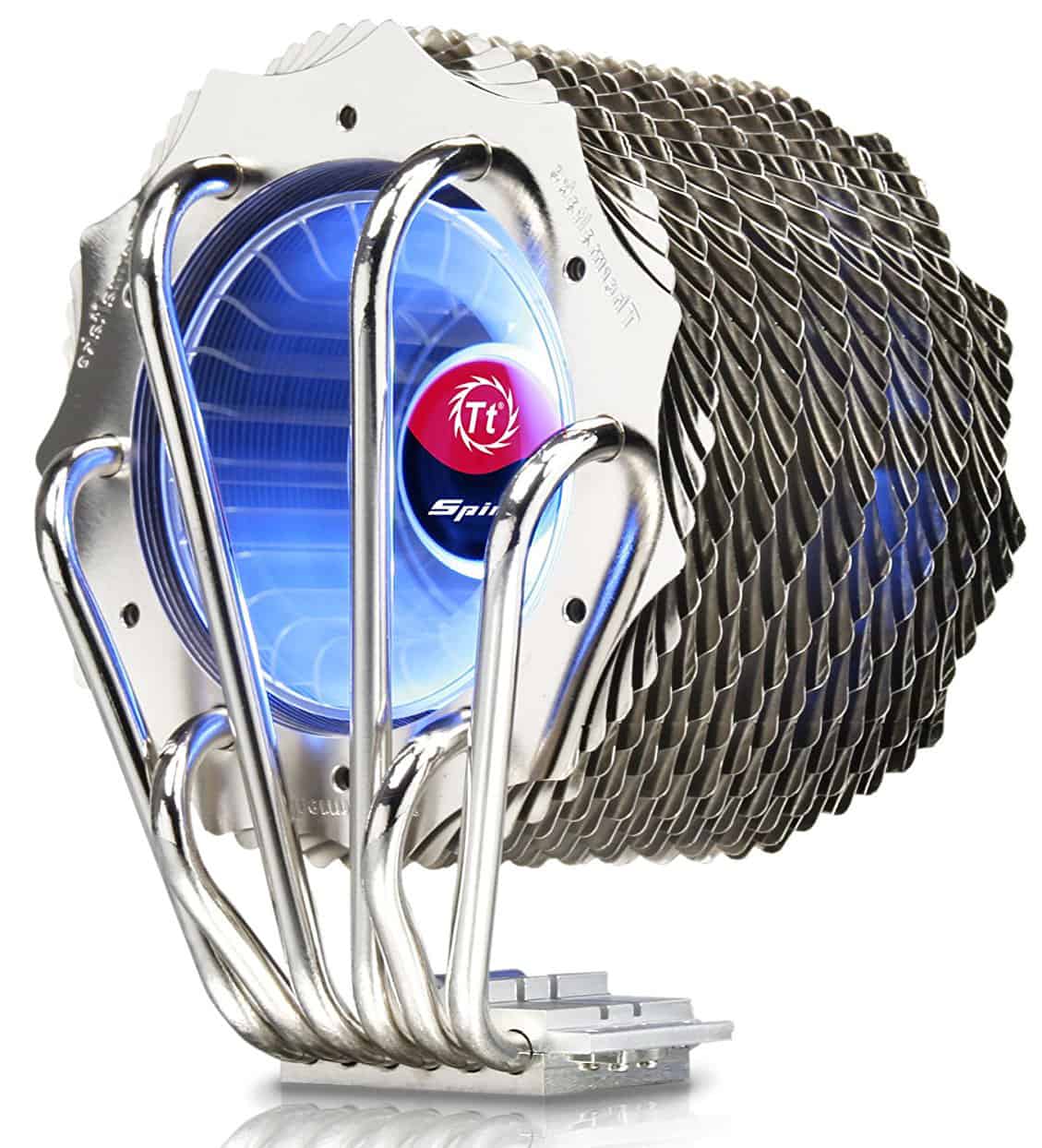 #3 – be quiet! BK008 PURE ROCK
The be quiet! BK008 PURE ROCK came in as my #3 pick. This unit also ranks in at a super quiet 28db.  Just slightly higher than the Noctua above. The main reason I didn't pick this cooler is that it was simply much taller than I wanted for my rig.  It's probably the most cost effective unit on the list though if you're a price conscious shopper. Get it here!