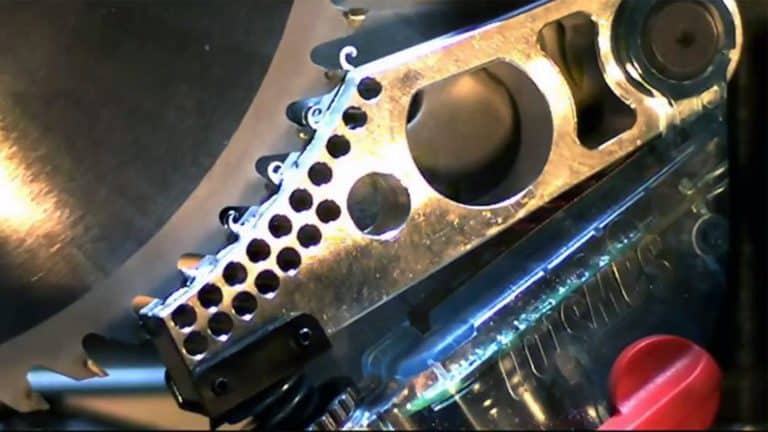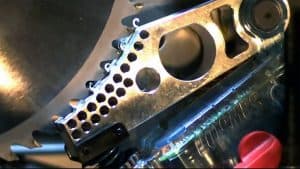 I bought this SawStop Professional Cabinet Saw in Mid-December of 2014.  Before that I had a a really cheap Ryobi hunk of junk from Home Depot.  So moving to this guy was like selling a Ford Pinto and buying a Lamborghini.  I'm not kidding.  It is really that much better!  For those of your who might not be aware the SawStop has a safety system which will stop the saw blade and retract it under the table; in most cases before actual injury can occur.  That reason alone is a huge reason to be interested in a SawStop table saw.
The SawStop is MORE than a Safety Saw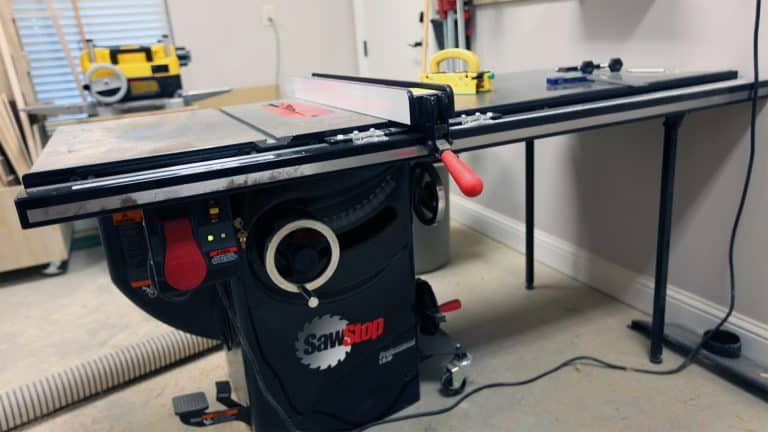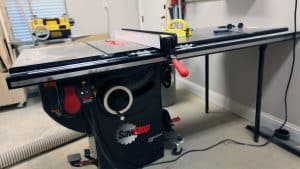 Some people would buy the SawStop for no other reason than its safety measures.  But the SawStop is so much more!  This saw is every bit as quality built and as durable as other high-end table saws.  It's got all the best features, all the best support, and the price isn't much more than other comparable non-safety saws!  If you're in the market, this is the one you should be looking at, in my opinion.
[highlight ] • Acquired: December, 2014 • [/highlight]
[divider]Watch the SawStop Video[/divider]