The Grizzly G0548ZP Dust Collector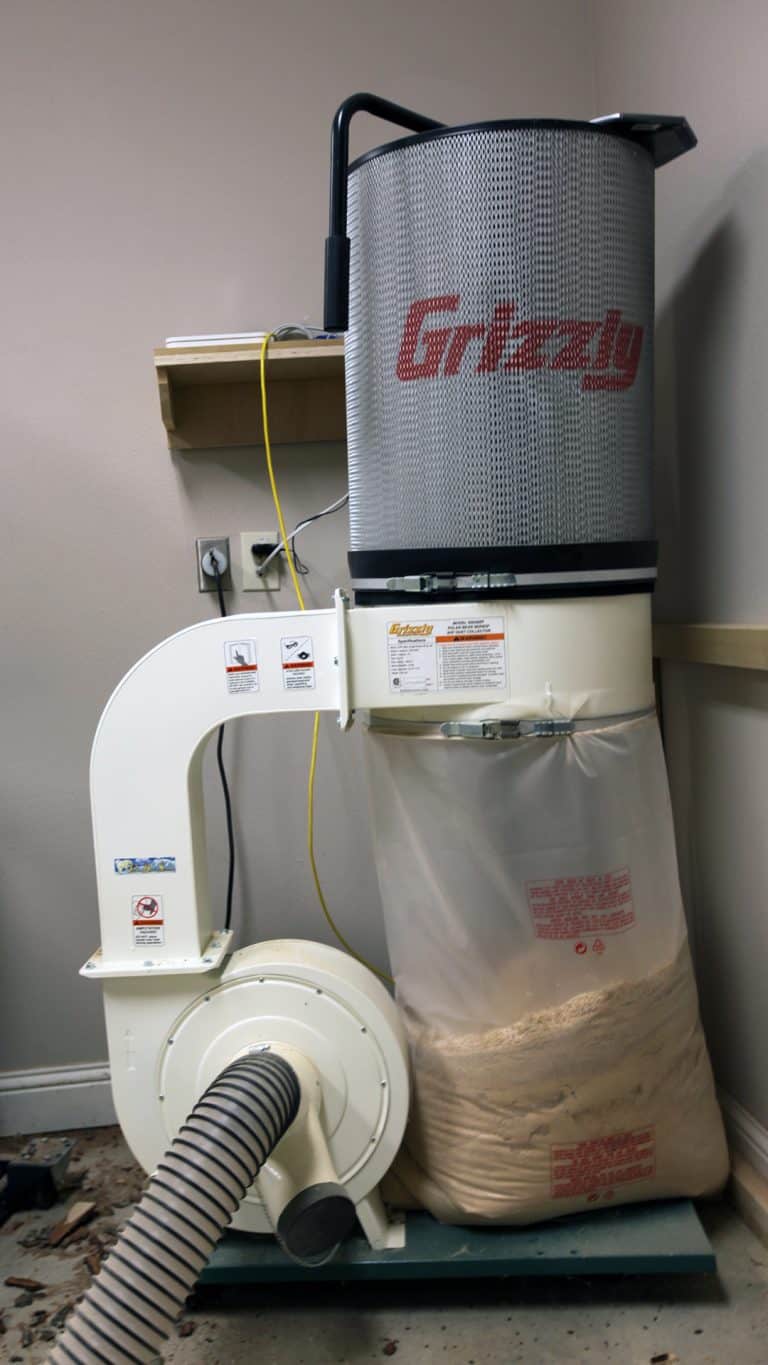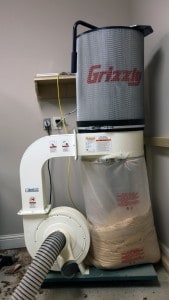 My dust collector is a 220v 2HP unit from Grizzly.  It's the G0548ZP version. The P stands for Polar Bear.  All that means is that instead of being green like most of Grizzly's products its white.  The Grizzly G0548ZP requires 220v, which is of course what I have it connected to.  I bought this dust collector because I wanted the canister filter rather than the bag filter.   I also wanted something with high CFM and easily replaceable bags.  The G0548ZP has both.
The Grizzly G0548ZP Sucks
OK.  This thing sucks.  No. Literally.  The G0548ZP Dust Collector from Grizzly is a monster sucking machine.  You see what I did there?  Seriously, I've had the best results from this machine.  It sucks incredible well.  Get your mind out of the gutter!
I bought mine in April of 2015 directly from Grizzly and had it delivered via freight truck.  I ordered lift gate service, but honestly it doesn't weigh near as much as my bandsaw, so it was totally unnecessary.  In fact, we didn't even use it the driver and I just carried it to the garage (it came in two separate boxes).
I recently connected the G0548ZP to an iVac Switch and remote control to allow me to run the dust collector automated and control automated blast gates.  You can read all about that in my article on Automated Dust Collection. You can also read about how I grounded the system in my Grounding Dust Collection article.
[divider]Watch Grizzly's Dust Collector Video[/divider]