The Best Electronics Workbench Plans. PERIOD.
We continuously update these plans to make sure they are the best on the Internet. Plans include both Inches and Millimeters to support electronics workbench builders worldwide!
Learn More
Buy Now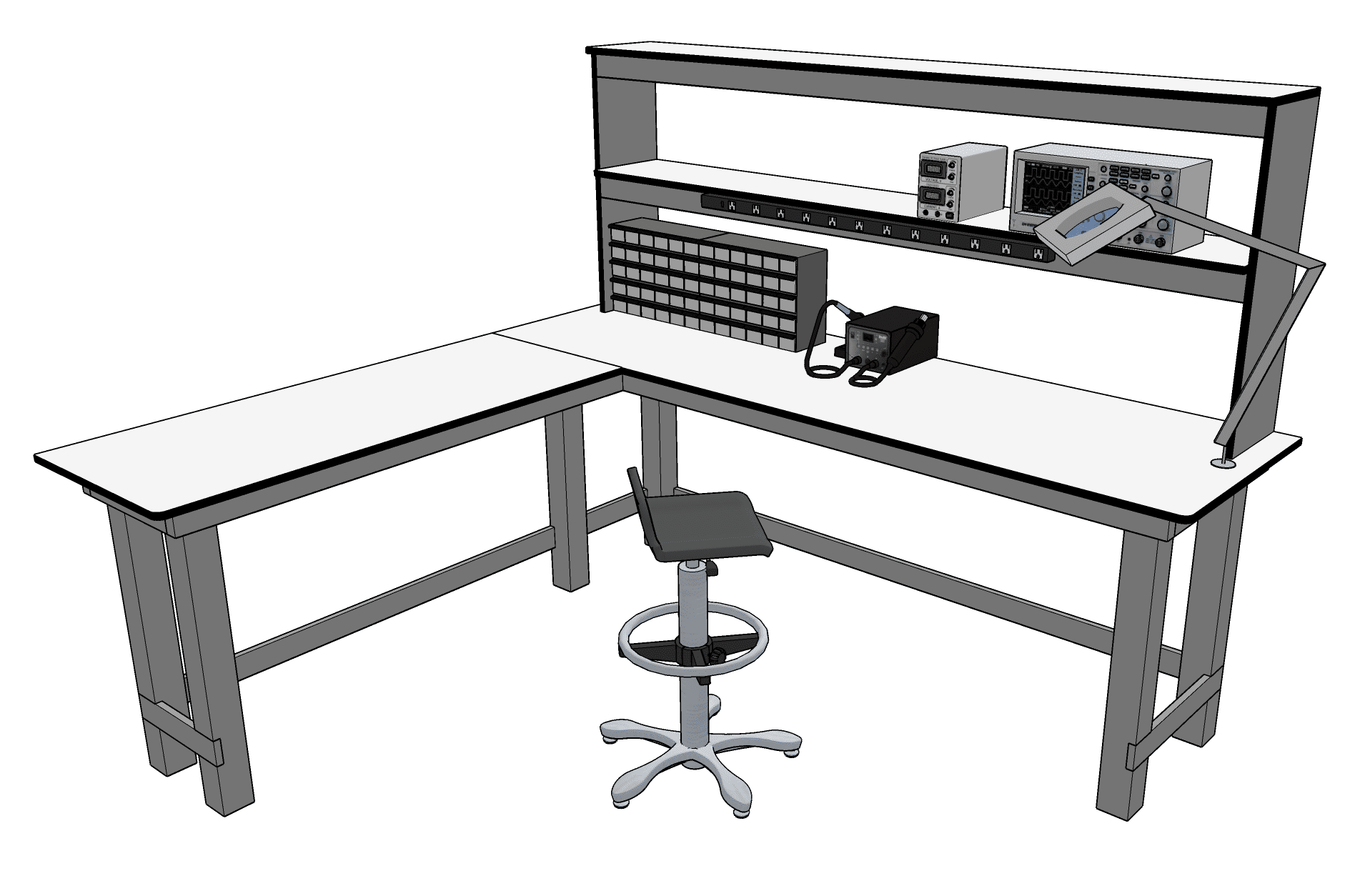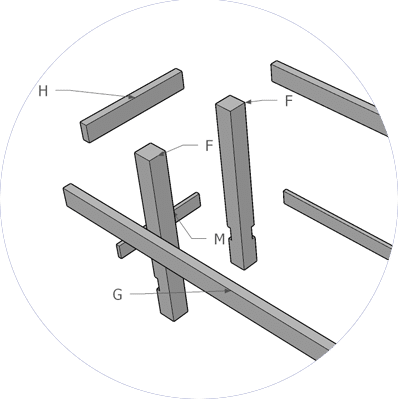 Layouts and Cutting Guides
Easy to follow cutting guides to help you make quick work of the panels and components.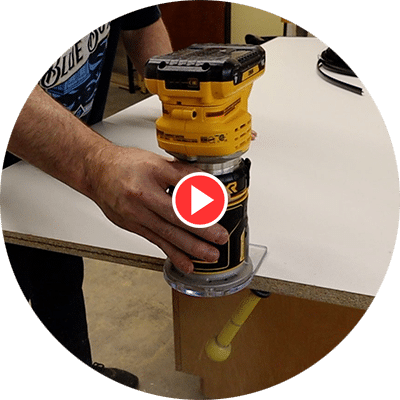 Build Video
Watch our step-by-step assembly video, with helpful tips and tricks for each section of the project. We make it easy!
Simple Tips & Tricks
Not everyone has a workshop full of tools. We show simple tips and tricks so you don't need them.
Our plans provide many unique features over the so called "free" plans you'll find all over the internet. With our plans you get options for customizing the electronics workbench to your preferences. This includes options for a left or right side table, or to omit it completely.

Build Options
Choose from left, right, or no side table.

Made by The Geek Pub
A name you can trust in the digital age.

Parts Lists
We provide a complete list of component options and where to buy them.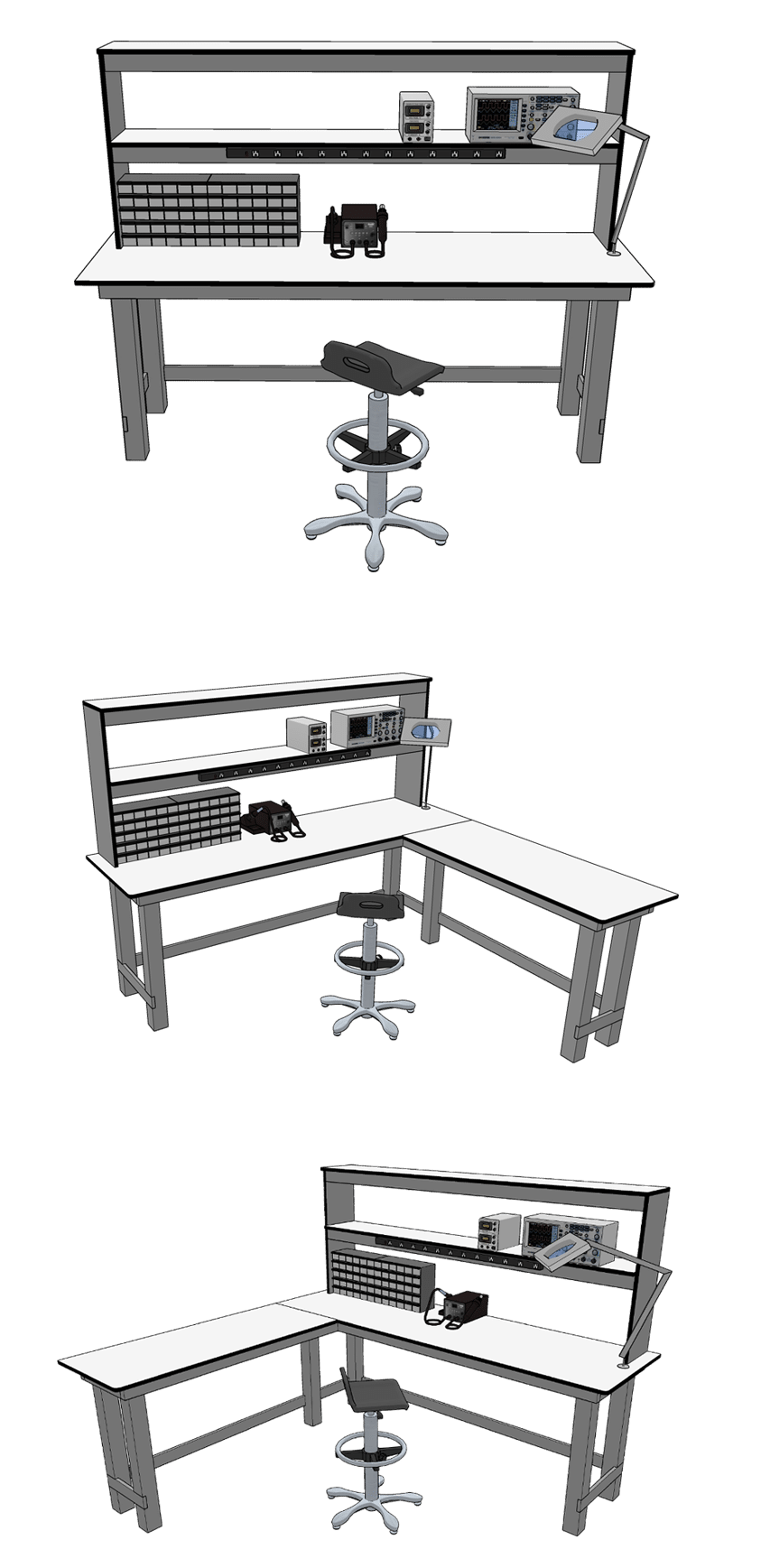 Support
Access to support and help when you need it.

Power Options
Optional power options for all your test gear!

T-Molding
Option to use T-Molding for a super clean finish.
CAD/Sketchup Files Included
We include the complete SketchUp file that you can use the re-size tool within SketchUp to easily, resize, remove, make modifications to any section of the electronics workbench.  The sky is the limit. Unleash your creativity!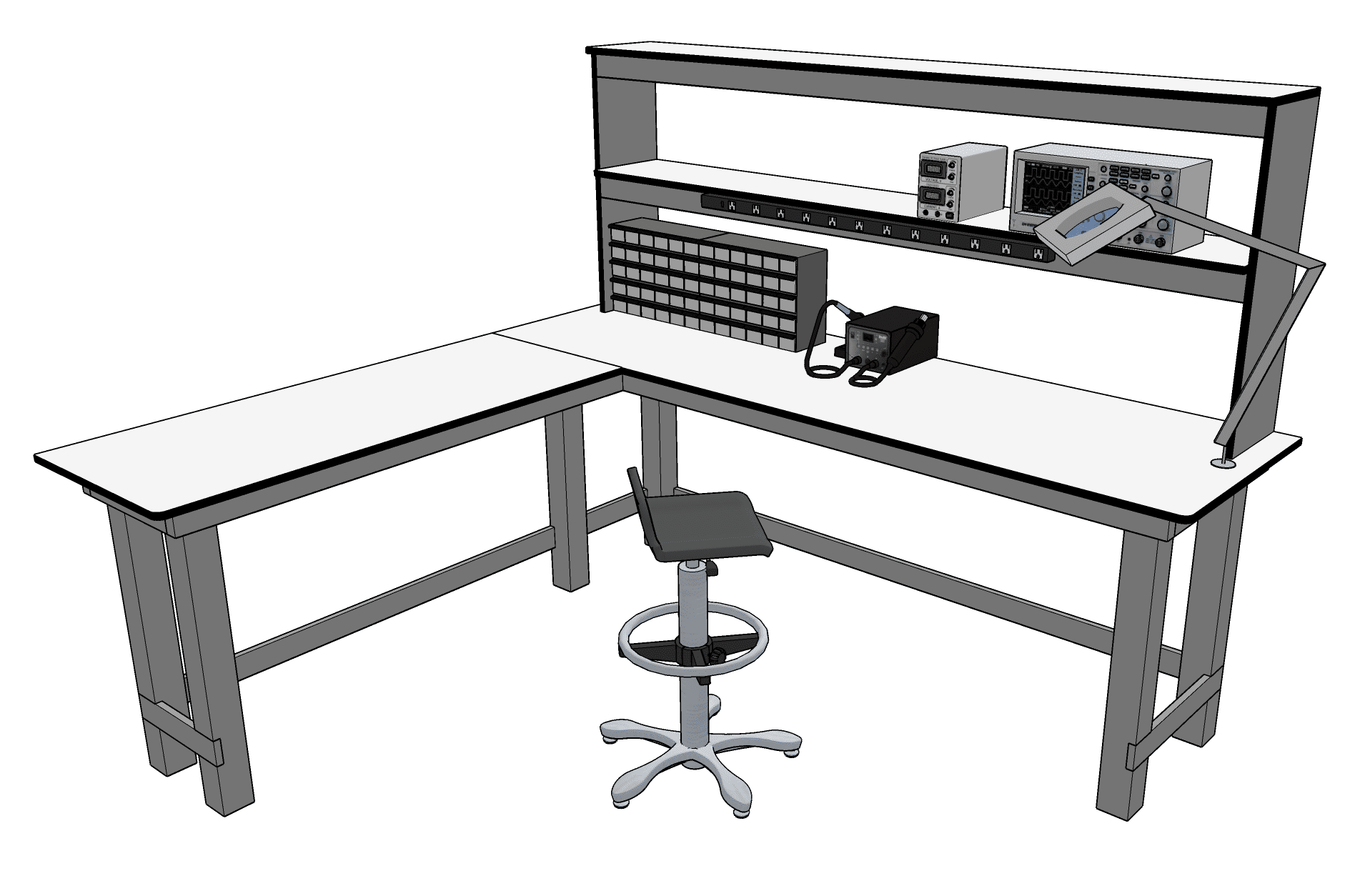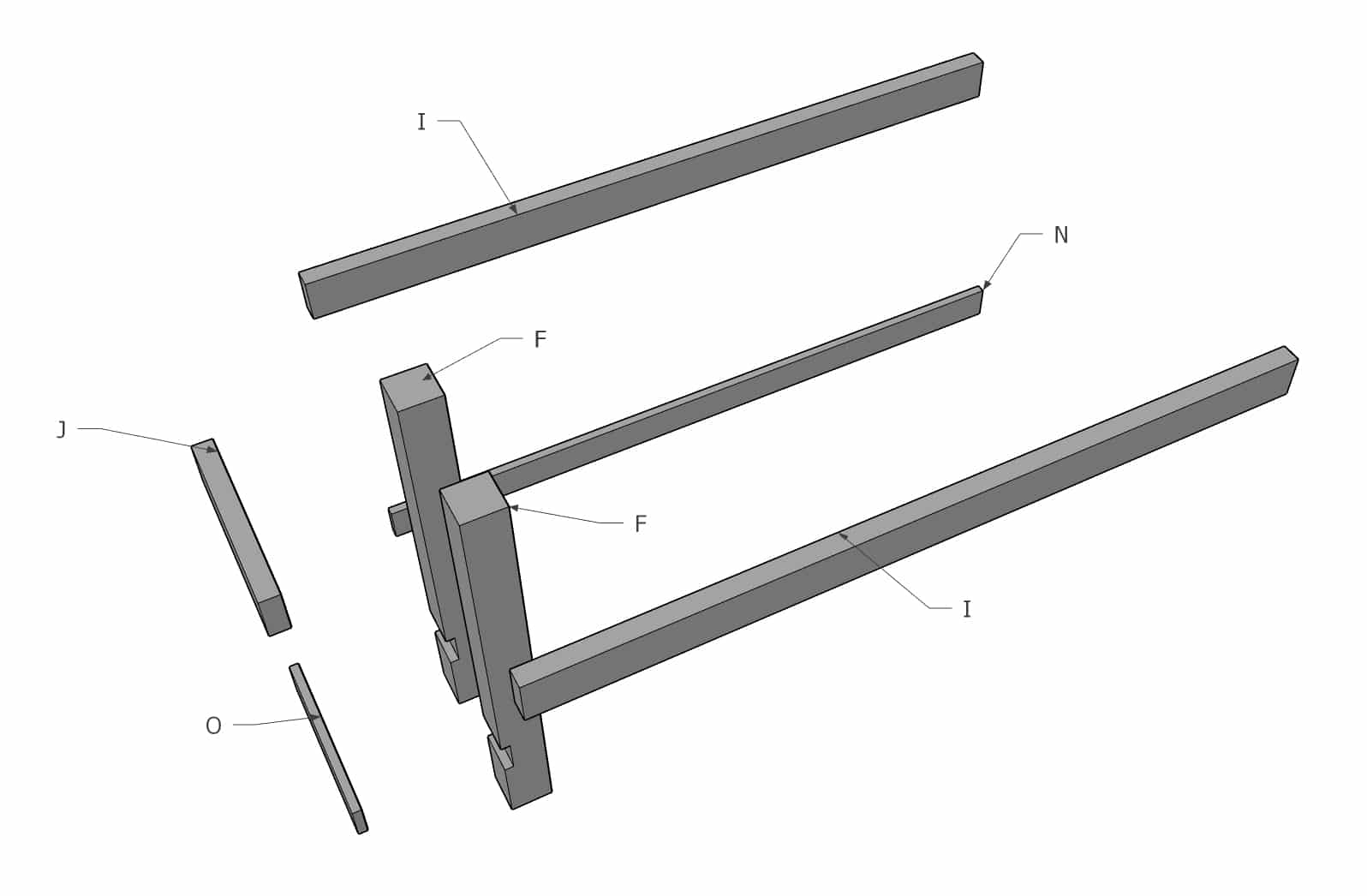 Our plans come in both Imperial (inches) and Metric (millimeters) versions so that builders worldwide can enjoy building their electronics workbench without the struggles of doing conversions. All of the components in our parts list are available in in either imperial or metric.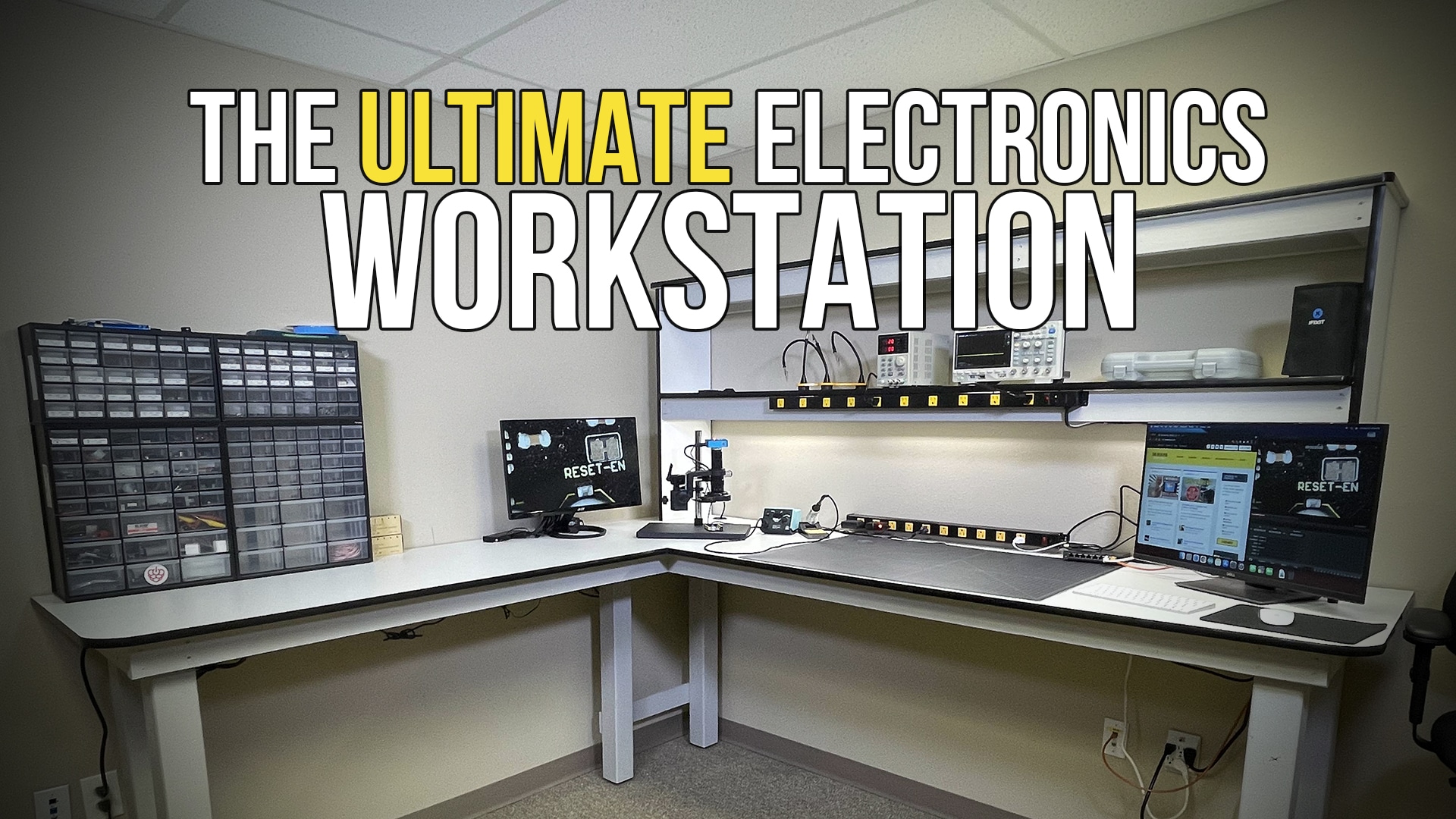 Access to Lifetime Updates
Our many happy customers have made their project their own by customizing them to their own unique style and taste.  
Get the Complete Electronics Workbench Plans Now
Having your own electronics workbench is a dream come true for so many of us. And unlike those expensive multi-thousand dollar benches sold by online retailers this bench won't empty your wallet. Grab the plans and let's do this!