In the Arcade Artwork Archive we collect and archive original artwork. Where available we have created high-resolution Adobe Illustrator (AI) and Adobe Photoshop (PSD). Some files even include bleeds and cut paths for vinyl cutters.
---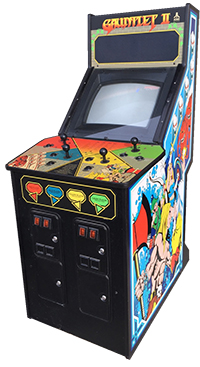 Download the Gauntlet I and/or II arcade artwork. The side art on these cabinets are the same, but the CPO, coin door art, and marquee (cabinet header) are changed.,
---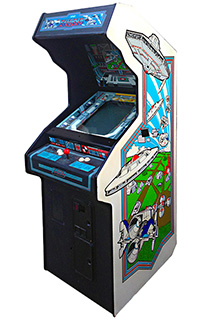 Original Xevious arcade artwork.
---
If you have artwork you can share with us to help the community restore and maintain these awesome vintage machines, please contact us and send us the files!