Many of my plans include spray on templates that will make making your project much simpler. You can simply print these templates out and then either glue or tape them to your build.
This video will show you the best practices for using these templates. It is always best to use spray adhesive. If you don't have any you can just use some masking tape, scotch tape, packing tape, or even duck tape. You can also use the push stick glue that many craft stores sell.
Watch the Templates Preview Video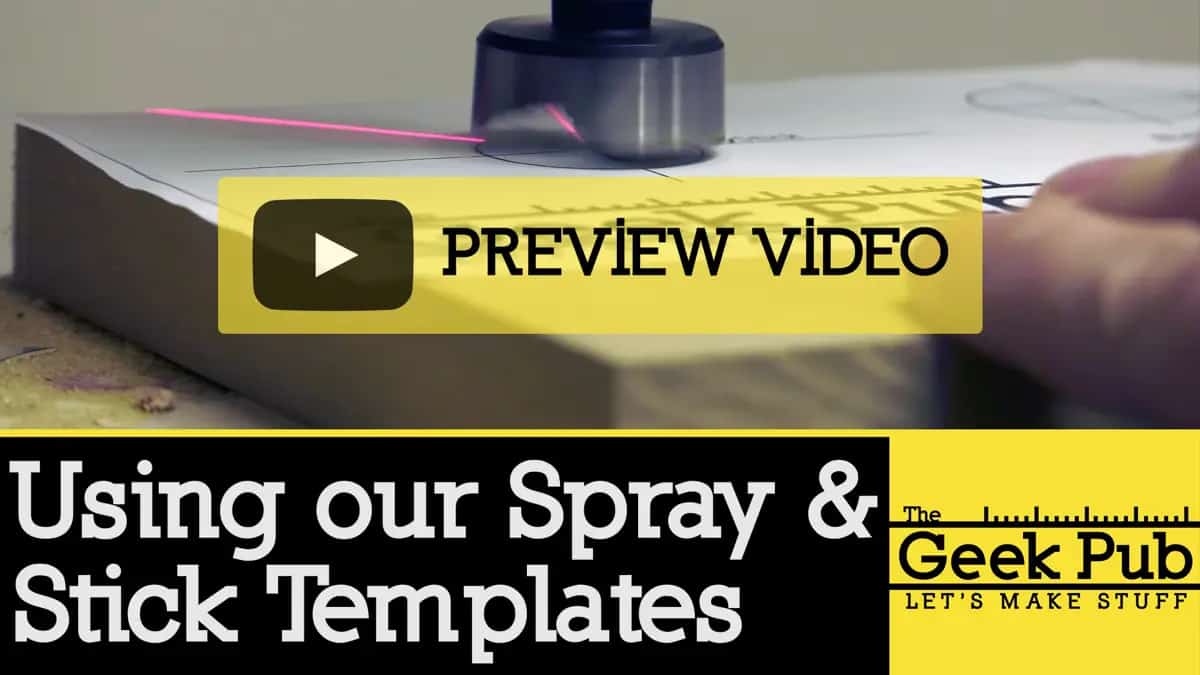 Before drilling the holes, use a center punch to make it easier to align the Forstner bit. You can get the same results from a paddle bit, but the hole is usually not as clean. As always it is a good idea to use a backer board to prevent blowout and damage to your bits.
Read More…
Join The Geek Pub Guild!