When I built my new home a while back we decided to build it with cabling for video surveillance.  We had our builder run Category 5e (Cat5e) cables to locations we thought would be ideal for cameras on the outside of the home, and on the inside in areas that we did not consider "private zones" (i.e. no cameras in bedrooms or bathrooms, silly). These cameras would be able to watch the motor court, the driveway, the front yard, porches, the pool, and the street in front of our home on the outside.  On the inside we placed a camera in the workshop, the foyer, and the family room.
To record this video we bought several D-Link cameras (POE), including the D-Link DCS-2310L and the DCS-2332L wireless, and the DCS-5222L PTZ camera.  For recording all of this to an NVR, we bought the D-Link DNR-326 NVR.
Review of the D-Link DNR-326 Network Video Recorder (NVR)
We were in our new house only a week when I was ready to get the video surveillance system installed. I bought the D-Link DNR-326 because it had all of the specs I was looking for, it was affordable, and it was available on Amazon same-day delivery for free. So I hit the buy it button and a couple hours later it was on my doorstep!
Some of the features I considered must have were:
Ability to use standard hard-drives
Ability to RAID or mirror the storage
Ability to record at least 8 cameras
Ability to access that footage from an iOS or Android device
Ability to have the recordings automatically managed for disk space
The DNR-326 seemed to meet all of those criteria, and I have had pretty decent luck with a DCS-2332L wireless camera from D-Link that we used to monitor the home while it was under construction (using an LTE hotspot – I'll write an article or do a video on that someday).
Unboxing was fairly simple.  I opened the box and installed the two 3TB WD Red drives I had ordered for this box. I'd been running the WD Red drives in my Drobo 5D for quite some time and they're pretty reliable.
The Problems with the DNR-326 Started Almost Immediately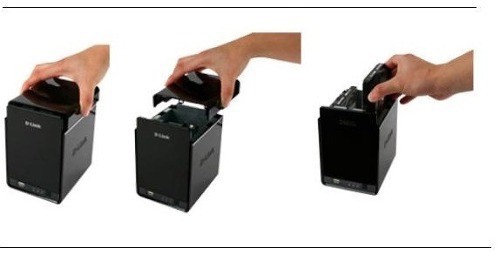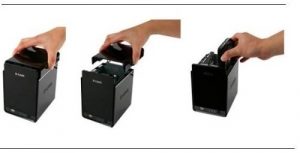 Unfortunately, the problems started almost immediately. I kept getting a popup to install the Microsoft C++ 2005 Redistributable.  However, I was running Chrome on a Macbook Pro.  I found that odd, but I just dismissed it because first I needed to get the drives installed.
After inserting the drives, for some reason the DNR-326 would not recognize them. It acted like they were not even installed in the system.  After plugging and unplugging them several times and rebooting the system several times they magically appeared.  That should have been my clue this thing was going to fight me.
Limited OS and Browser Support

After I got the drives working I started down the path of configuring things, but it insisted I install this C++ 2005 package again.  I did a little Google search to find out I needed to be running Safari only when using MacOS. After switching to Safari I was getting all kinds of Javascript Errors, and literally nothing would work.  I decided to check to see if there was a firmware update for the unit and sure enough there was.  I installed the firmware, which upon reboot immediately told me my browser was not supported and to switch to a supported one.
At this point I switched over to using my Microsoft Surface running Windows 10, and opened the web interface in Internet Explorer.  Again, the D-Link DNR-326 literally shit the bed, because the Microsoft C++ 2005 Redistributable installed, but seemed to refuse to be recognized.
I Finally Resorted to Windows 7 on a VM
My last hope was to install Hyper-V and then load a copy of Windows 7 up on that. With Windows 7 up and running and an old outdated version of Internet Explorer (riddled with bugs and unpatched vulnerabilities to boot) I was finally able to get the damn thing to recognize everything and was able to see all of the configuration options and the video feeds from the cameras.
Setting up the Cameras
Setting up the cameras was simple enough, just punch in their IP address, username, and password and they will start recording.  You will fumble with the recording schedule as the user interface leaves a lot to be desired. I just set to "Always record" and left everything else disabled, it just wasn't worth the trouble.
Reliability
The D-Link DNR-326 crashes about every two or three months. It just stops recording.  The only solution I have found is to reboot the device by unplugging the power and plugging it back in.  Speaking of power, this is another major annoyance.  The device must be installed on a UPS.  If the power even flickers the thing will turn off and not turn back on until you press the power button.  This is an incredibly stupid design for an NVR.  It should be set exactly the opposite. It should always turn on and boot up after a power loss!
Usability
If you only like using Windows 7, and an old horribly outdated version of Internet Explorer to watch your stored videos, the the D-Link DNR-326 is absolutely the device you should buy! If you want to use Windows 10, MacOS, or more secure browsers like Edge, Chrome, or Firefox you are shit out of luck.
The Mobile Apps are Useless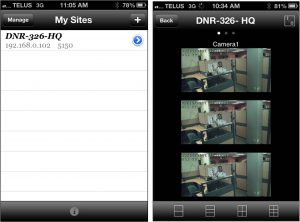 But hey! It has iOS and Android support right? Sort of. If you plan to only use them while you are connected to the local network!  They do not work over the Internet and the DNR-326 provides no access to D-Link's cloud system whatsoever. The only option you have is setup an elaborate VPN system to allow your iOS device to connect to your local network remotely. Fortunately for me I already had this in place.
As for the rest of the features of the mobile apps, well they are all right out of 2007. Looks like they designed it when iOS 2 came out and never once updated it.
Final Thoughts
After a little over a year with this giant piece of garbage on my network, I am replacing it with something new. More to come in another review.  My advice, stay as far away from this thing as you possibly can.
If you're looking for a rock solid Network Video Recorder that will support almost any device you can imagine, I would highly recommend looking at the Synology NVR216. This is the device I have switched to and I can't say enough good things about it.