When Facebook announced they were building a new Data Center in Fort Worth, TX (in the Alliance area), I was beyond stoked.  I mean come on.  I'm a technology guy for a living.  Data center is kind of what I do for a living.  I'm a huge Facebook fan.  Facebook stock is in my investment portfolio. Oh… and it might be even more awesome that it's less than 2 miles from my house!
So my wife bought me a DJI Phantom 3 Professional for my Christmas present.  I've been flying it all over the place, but this time was super special.
Sorry Mr. Zuckerberg. Hope you don't mind.  Hope to shake your hand some day.
Facebook Data Center Drone Video
Check out my YouTube video of the flight!
Drone Footage of the Facebook Fort Worth Data Center
So I headed over to the Hwy 170 Alliance area with my Phantom 3 fully charged, two batteries, my iPad in tote.   It was a little windy.  I don't like flying in the wind.  There was literally no place to park, because everything is fenced off and security looked pretty tight.  But I was determined.  So I parked in a grassy field across the street from the facility (other side of Park Vista) and setup on my tail gate.  Once I marked my Home Position in the GPS, I took flight.  Here's some pictures.
The facility was just started recently so its got a long way to go to completion.  However, it's most definitely going to be a world class facility.  They're also building a wind farm about 90 miles north of the Fort Worth Data Center in Clay County on 17,000 acres that will be providing 100% renewable energy to operate this amazing place!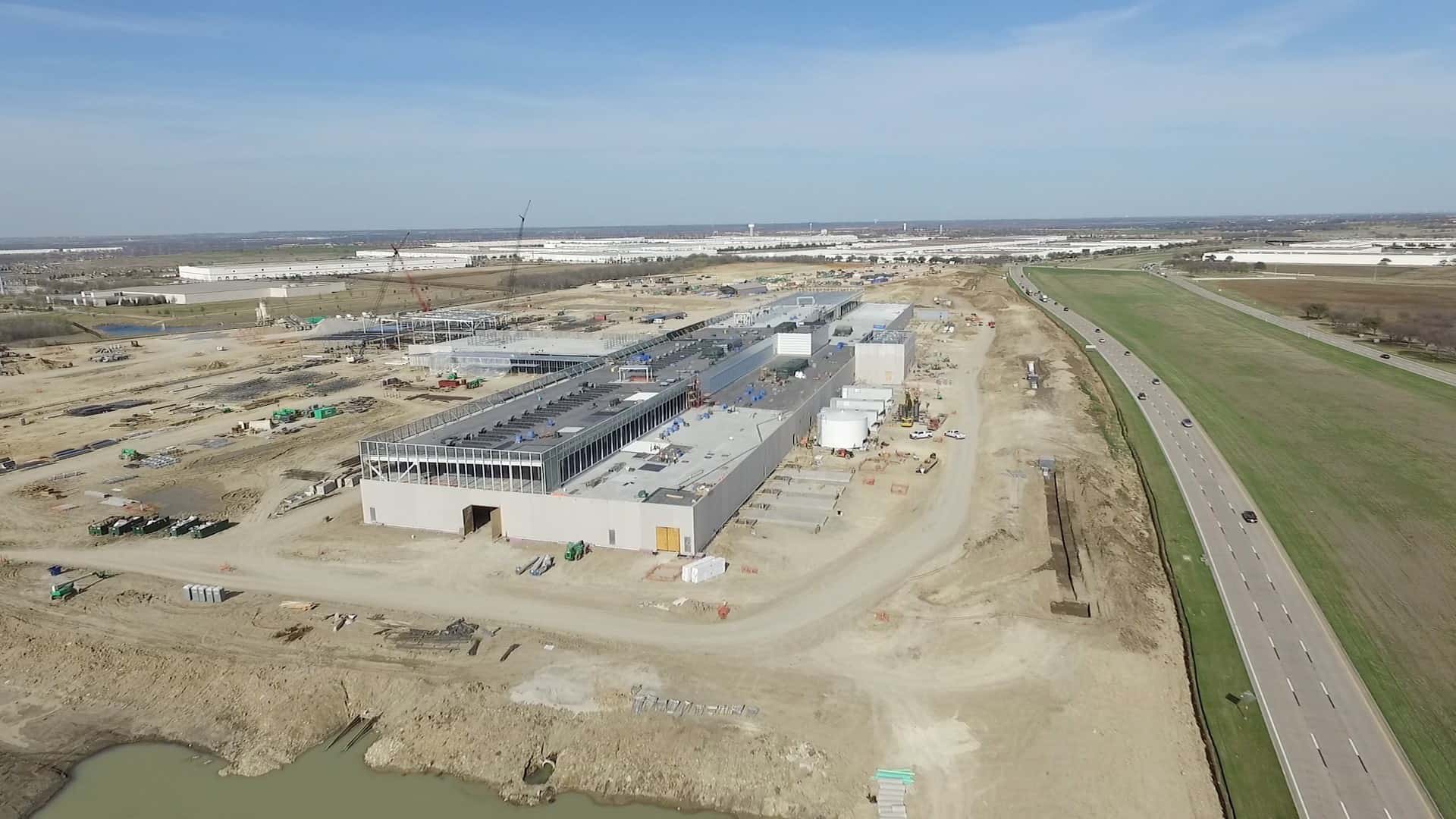 Facebook Data Center Alliance
Facebook's Fort Worth Data Center will be a 500,000 sq ft hardened facility when it is complete and sits on a 110 acre site.  It is being constructed by DPR Construction & Fortis Mission Critical.  The facility will include 440,103 sq ft of compute space, along with 69,755 sq ft of administration building that will include an onsite cafe for employees.  Expected completion date is last quarter of 2016.  The following rendering shows what the completed project will look like.

The project cost is an estimated $1 billion dollars and will provide jobs for roughly 100 employees.  While that's not a lot compared to the size of the facility, the city of Fort Worth is hoping to use the data center as an anchor project to attract other high tech companies to the area.