Technology is once again a field of interest for many. The latest report from 2008 showed that the number of college undergraduates in the Information Technology field had rose 8.1 percent over the previous year.
With the wake of the tech bubble over, kids are looking at technology as a "cool" career move and with companies moving more and more to information technology as a way of saving money and "one-upping" the competition the job market in computer science and information technology is growing.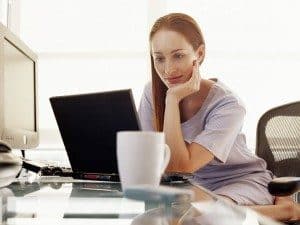 Women in Information Technology
In fact recent unemployment trends in the US have been on the rise with the weak economic conditions. However, information technology jobs have fallen at only 60% of the national decline. That's great news for techies!
Yet, with all this possible growth and excitement around the information technology sectors, and possibility of higher job security, women are generally not seeking out degrees in computer sciences nor are they applying for information technology roles at corporations. In fact, in a recent study by the Association for Computer Machinery only 32% of high school girls considered computer science or information technology to be a "good" career choice compared to 74% of high school boys surveyed. Only 9% of girls, but 28% of boys listed computer science or information technology as "very good" in the same poll. Interesting indeed!
As a man, I look at our field as highly challenging, highly motivating, and a very stable career choice. What's not to like actually? Other than on-call and 24/7-365 support, which many careers in information technology are free from, I truly don't understand why more women are not pursing careers in IT!
I think we need to work hard as computer science and information technology professionals to encourage young women to pursue IT careers. It's simply time for this perception to change. Not just for the sake of the many young women who would likely enjoy IT as a career if encouraged, but also for the industry as a whole. Just think how the industry could change and grow if more women showed interest and joined our field. Women tend to be creative in ways that men are not. More women in IT could spark inspiration in companies who's products are targeted at well, women.
I'm not sure what the answer is, but I'm sure it is time for this to change!