Are you looking in you Macintosh OS X Activity Monitor?  Do you see a process called hidd?  What is it?  Why is it consuming cpu and memory?
Human Interface Device Daemon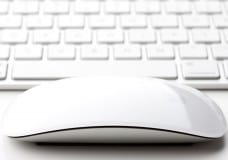 The hidd service is the Human Interface DeviceDaemon.  In fact, the hidd service is required for your Mac to operate properly as it is responsible for the operation of any human input devices, such as your mouse (or trackpad on a MacBook) or keyboard!
It is a very important process.  If you are experiencing high CPU or memory utilization from hidd, you may want to restart your computer.
Note: If the hidd process is killed, it will restart immediately.