Dust collection for your shop is extremely important and shouldn't be an afterthought.  But even the best dust collection systems are not enough.  You need protection for the loose dust that will inevitably make it into the air around you.  The last thing you want is that dust making it into your lungs.  There are several studies that put certain types of dust (paint dust, exotic wood dust, rust, and others) just behind smoking in terms of how harmful it is to your lungs.  Basically the rule of thumb is: If you are making dust, you need to be wearing dust protection in either the form of a mask or respirator.
Which one?  That's a question that has come up a lot recently, mostly in the comments section of my YouTube videos.  But the answer isn't so easy.
Respirators for Woodworking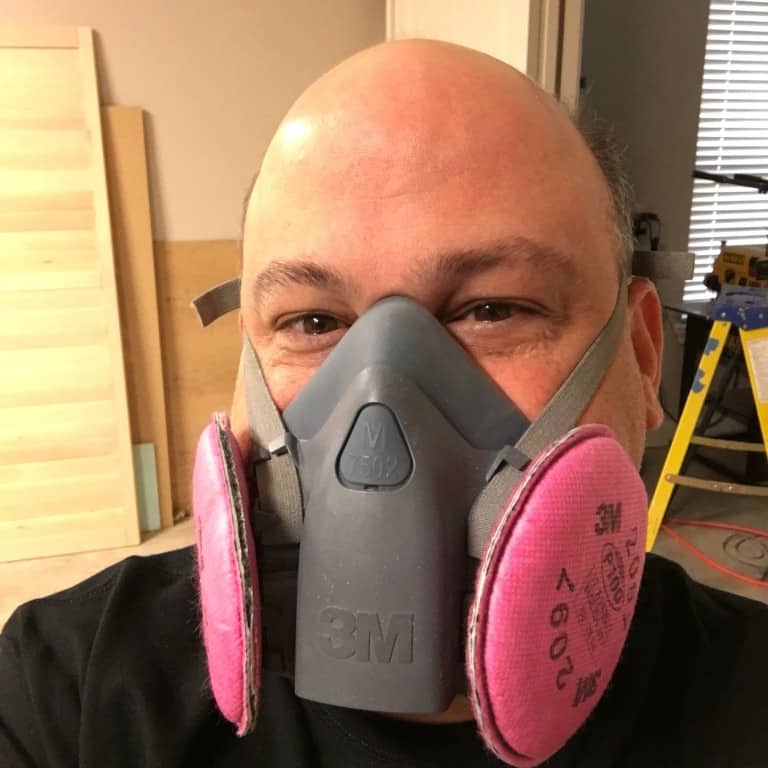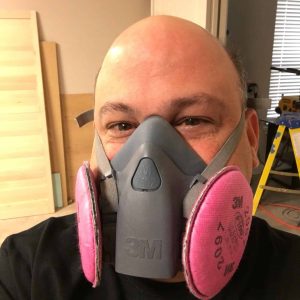 When people ask me about which dust mask or respirator I recommend for woodworking (or general shop use) my general answer is "The one you will actually use."  That's right.  There are a lot of dust masks and respirators out there that work extremely well, filter out even the smallest particulate, etc.  But if it is uncomfortable and/or doesn't fit your face well one of two things are going to happen.  You're not going to use it, or you're going spend less time in your shop.  Neither of those are optimal.  So first and foremost: Find a dust mask or respirator that you find comfortable on your face.  From there you can decide what additional steps you need to do, if any.
The second answer is that assuming you want to go with a respirator (reusable) instead of a mask (disposable), look for one that has a good variety of interchangeable filters.  This will allow you to use it for many different tasks in the shop, such as painting.  A good dust filter won't stop paint fumes.  But a canister filter that stops paint fumes has a much shorter life and costs more, so you can only buy or use those when painting and stick to the much cheaper fiber based filters when woodworking or sanding.
Which Respirator do you use in The Geek Pub?
I purchased the 3m 7500.  This respirator is incredibly comfortable (in my opinion) and works extremely well.  It has plenty of optional accessories and replacement filters varieties.  It comes in different sizes for larger or smaller faces and incredibly adjustable for such an inexpensive respirator.  I also like that it doesn't cover the eyes (its a half mask, not a shield) and works very well with my safety glasses.  Some masks are so large that its near impossible to comfortable wear your safety glasses, so be on the lookout for that problem before you make your mask decision.
The last thing I really like about the 3m 7500 is that it can be removed from your face, but still hang from your neck.  You can take it on and off as needed without actually unlatching the neck portion.  This is very helpful when going back and forth from the house to the shop or when you need to talk to someone.  Just slip the head band off and leave the neck band in place.  The head band also includes a plastic cup/ring that sits on the back of your head, which is much more comfortable than the strap itself.
UPDATE March 16th, 2017 – I am still super impressed with these masks. I've actually bought a couple of extras for when guests are in my shop or in case I happen to lose or damage one.  The work great and are super comfortable.  You'll notice I wear them in all of my YouTube videos these days, when painting, sanding, etc.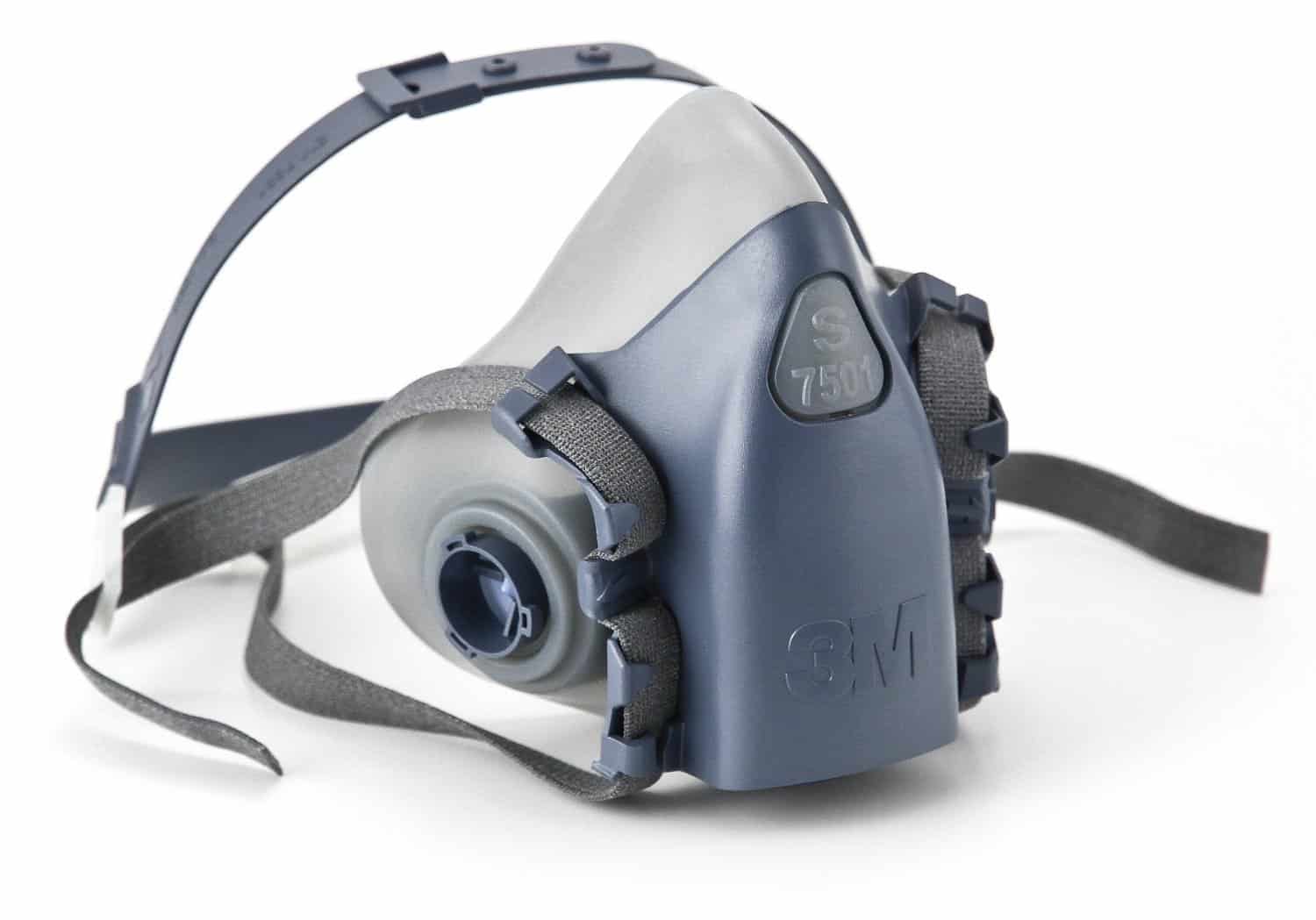 Buy them on Amazon: