Anyone can go to a big box retailer, buy a stool, and call it an arcade stool. But let's be honest. That's not really an arcade stool. It's likely just a shop stool from the garage organizational section of the store. It probably has no padding making it incredibly uncomfortable. It likely has a pleather or plastic top that will quickly breakdown and rip after extended use! And it most certainly doesn't have any arcade graphics on it! Let's talk about real arcade stools. An arcade stool that deserves to be in your home arcade!
Arcade Stool Basics
A good arcade stool should have several features and you shouldn't' buy one without first understanding these features, and then making sure you know what you're getting when you buy!
If you go on to Amazon, Wal-Mart, or some of the other marketplaces and search for arcade stools, you'll be shown a ton of stools. Most of them having nothing to do with arcades or gaming in general. Simply some product manager added the tag arcade to the keywords of the listing. Look at the top three results on Wal-Mart. Shame on them!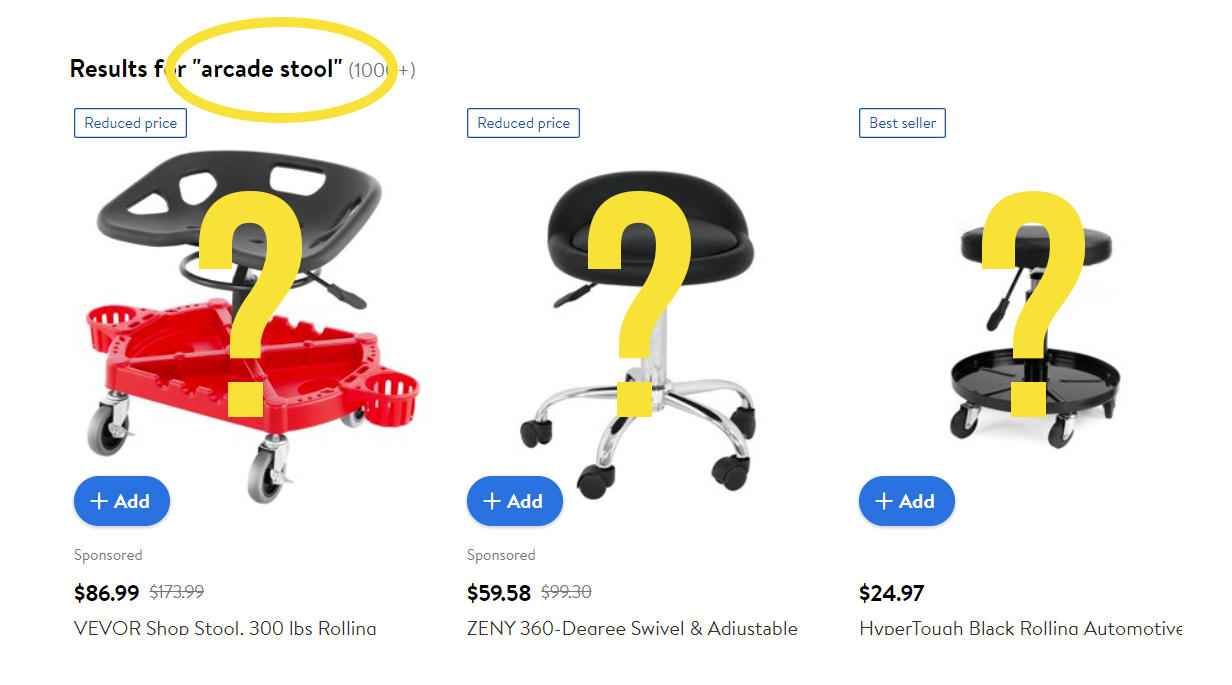 Arcade Stools Should be Arcade Themed
First things first. An arcade stool isn't an arcade stool if it doesn't have some graphics or general arcade theming to it! It should look the part! This means being decorated with gaming logos, arcade game characters, or other graphics to make it look the part. It shouldn't look like it goes in grandpa's woodshed!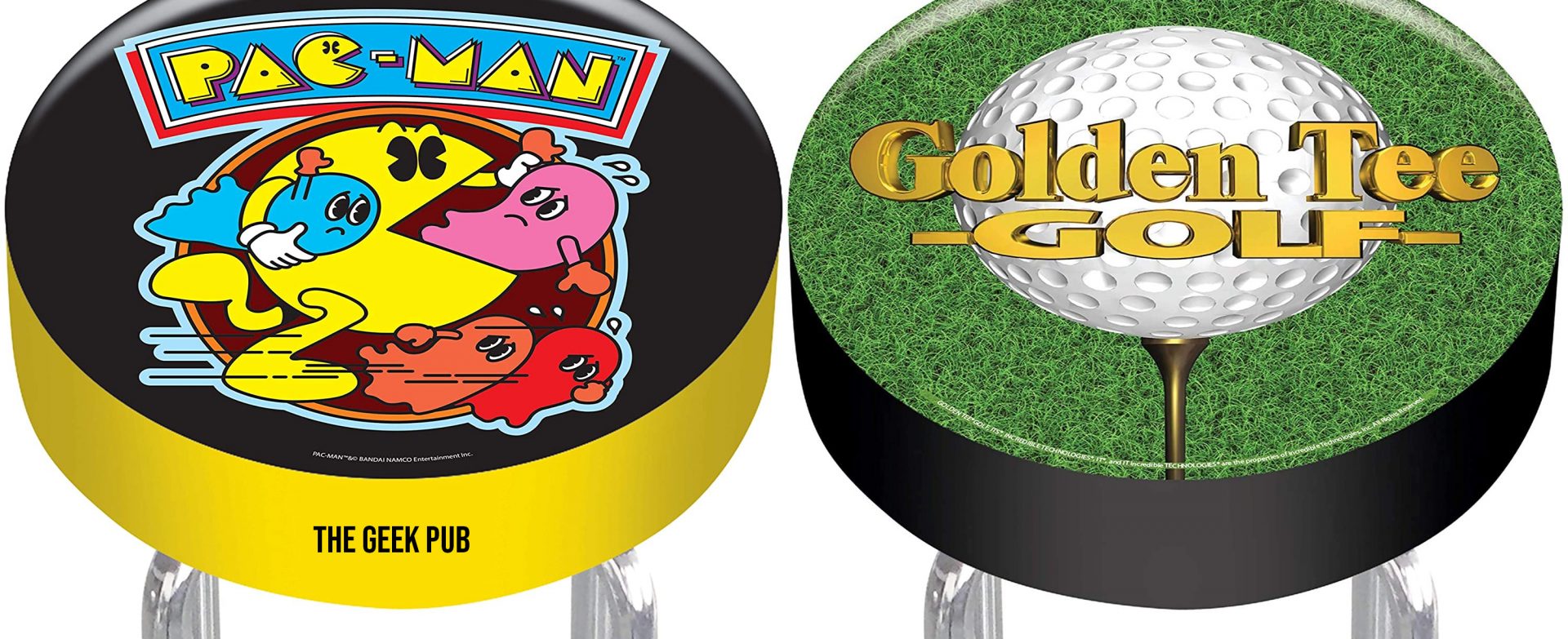 We prefer artwork that uses logos and characters and bring you back to the nostalgic era of classic retro arcade games! But if you're not into that, you should still look to get a stool that has "the look".
"The Look"
Arcade stools should have the look of a classic arcade. This means a nice round padded top. It should have the classic chrome legs and chrome foot rest that remind you of the era that arcade games came to us from. It shouldn't have the look that it goes in your doctor's office or local IT department's repair depot!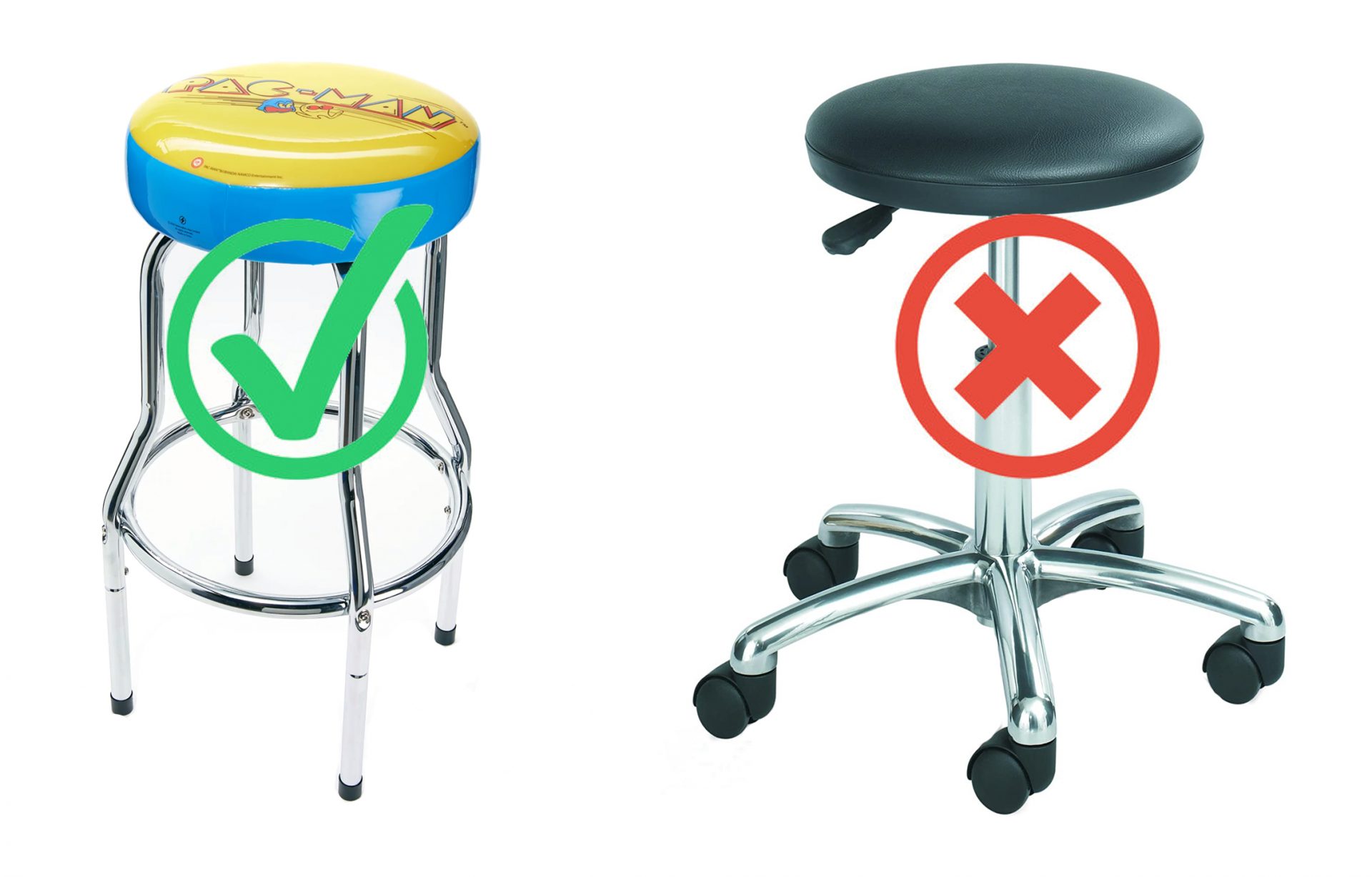 Creature Comforts
The next thing to look for in your ultimate arcade stool: creature comforts! That's right! You're going to be sitting on this thing for hours on end playing your awesome retro games! You don't want to have to stop playing after just 10 minutes because your rump is tired do you?
We recommend you look for a stool padded with memory foam, or some other high quality padding. Something that will last for a long time and return to form after continuous use.
Although not purely necessary, if you are very short or big and tall, you may want to look for a stool that has a screw top so that you can raise or lower it.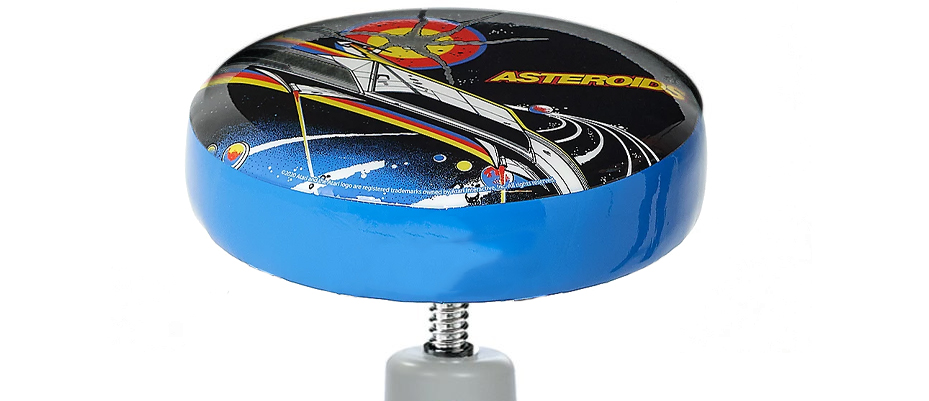 The Best Arcade Stools Ranked
Let's rank our top arcade stools!
#1 – The Arcade1Up Stools


Arcade 1Up makes some decent products for the arcade gaming enthusiasts and they make a fantastic arcade stool!
Arcade 1Up claims these are the perfect compliment to your game cabinet, this officially licensed arcade stool comes with title, logo and artwork from the original game!
Adjustable sturdy chrome legs for 2 different heights:21.5″, or 29.5″
Thick comfortable foam padding for those long gaming sessions!
These meet all of our top qualifications! They've got the graphics and logos! They have "the look" of a retro arcade. They have the thick foam padding that's comfortable and long lasting. And as a bonus they are height adjustable for the shorter or taller gamers who need it! Get them on Amazon here!
#2 – The Game Room Guys Stool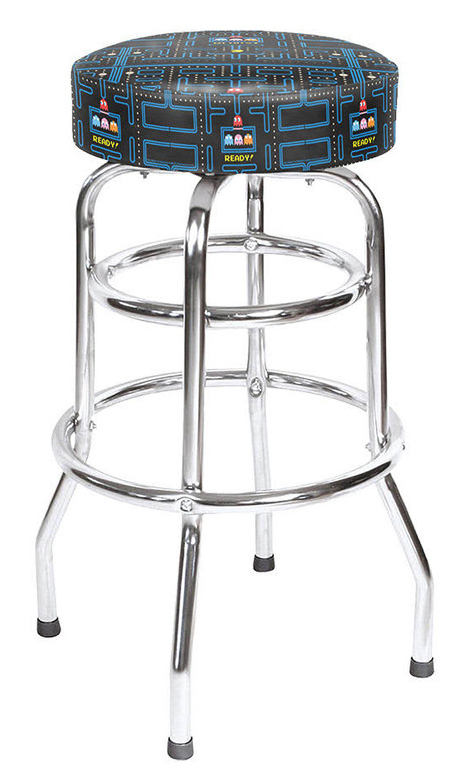 The Game Room Guys make a good stool if you'd like to spend a little less money. It meets some of our qualifications, but drops the price point considerably for those looking to save some cash on your arcade stool.
It's sturdy. It even comes with an extra ring towards the top of the stool that really stiffens things up. You'll never have to worry about this one being wobbly. They nailed this!
The padding isn't quite as good as our #1 choice. You can definitely feel the difference. But it's still far and above some of the other junk you'll see sellers offering.
Unfortunately it's not height adjustable. These are permanently 29.5″ tall.
The Game Room Guys sell this stool in several variations with different graphics and logos. You can check them out here.
We'd love to hear your comments below on which arcade stool you chose and why! We try to reply to every comment and it helps us improve our recommendations!