About a year ago, I started searching for a new home for The Geek Pub. I really wanted something where I could get all my tools and equipment out the garage and with enough room to spread out a little.  I'd also hoped I could find something with an air-conditioned area that would allow me to have a dedicated studio space and a space to get all my servers and network lab out of our spare bedroom!
Watch the We Bought a Building Video
Now, for those who don't know the Texas real estate market has exploded in recent years. Finding any kind of property is difficult. Houses and small commercial properties generally sell within just a day or two of listing and often for more than asking price! This is one of the reasons David resorted to building his new studio in his back yard.
I'd identified a general area where I wanted a building.  Somewhere that wouldn't be too far from home. And somewhere not too far for David since we'll be doing a lot of shared projects at this location.  So, I gave this map to my commercial realtor and we started the search!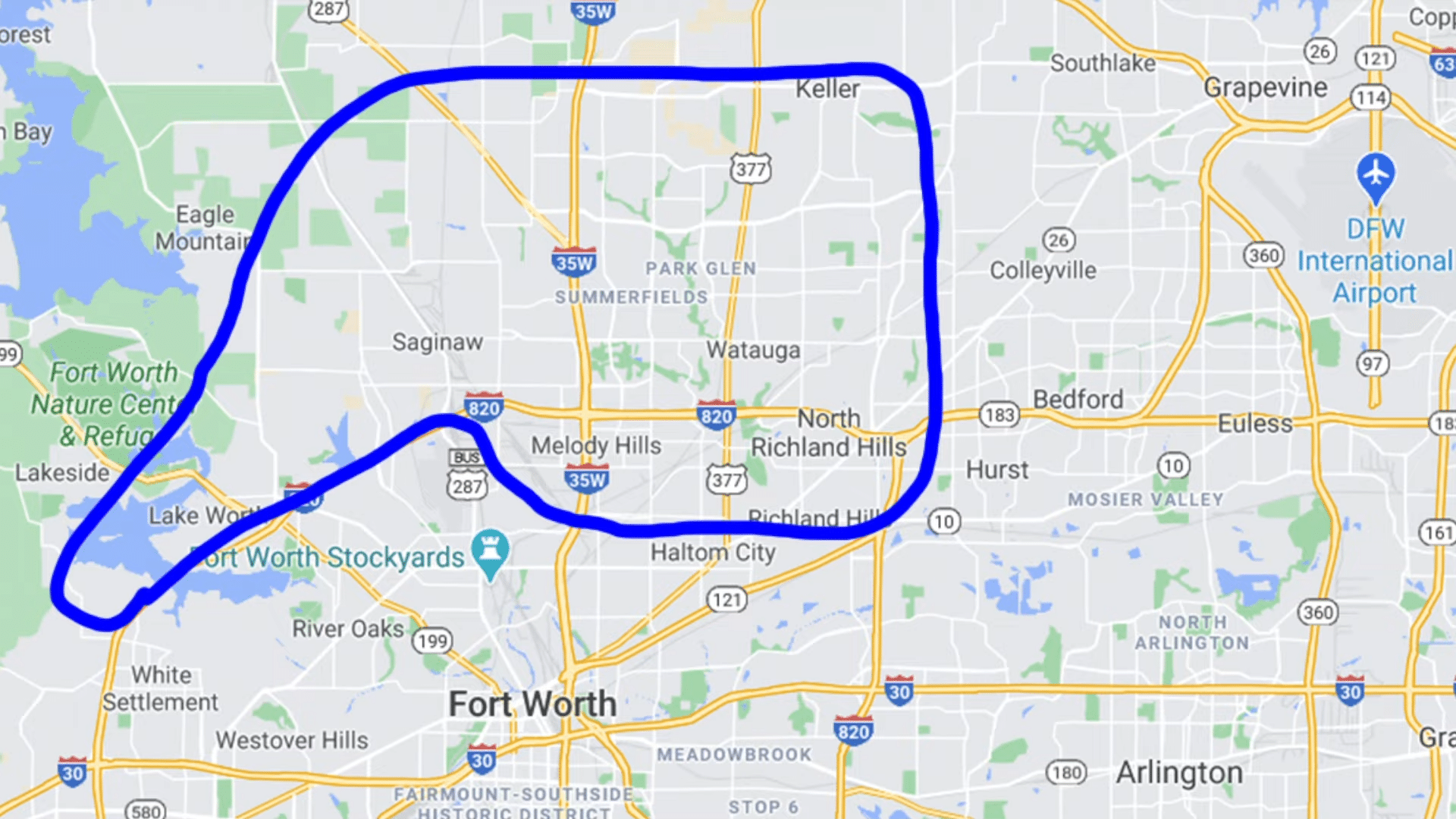 For months properties would randomly come available.  Sometimes they'd sell before I could even go see it.  Sometimes they'd turn out to have huge problems I didn't feel comfortable tackling, such as foundation problems or asbestos in the walls. Most of the time the price was so high, I simply couldn't consider it.
Eventually, a property came up in an almost perfect location at a reasonable price.  2600 square feet split between warehouse space and office space and it appeared to be in fantastic condition. We went and looked at it the same day and made an offer that evening.  After a few days of back and forth they accepted my offer! The space in this building is divided up into several rooms and a large warehouse area.